Neneh Cherry - Deep Vein Thrombosis, Øya Festival 2018 & PressureDrop.tv
11 Celebrities Who Battled Deep Vein Thrombosis Risk
Charles Sykes/Associated Press; Alan Diaz/Associated Press; Getty Images
A jet-setting, globe-trotting celebrity lifestyle might seem glamorous, but all that time spent sitting in planes, trains, and automobiles can increase the risk for one serious health condition — deep vein thrombosis (DVT). DVT occurs when blood pools somewhere deep inside the body. Often this is in the legs, but can also happen in the arms or groin. DVT is most common in a hospital setting after surgery, but can also occur from prolonged periods of inactivity. If a clot does form, it can break away and flow through the bloodstream to the lungs, leading to a life-threatening condition called pulmonary embolism. DVT affects as many as 900,000 people each year, according to the Centers for Disease Control and Prevention (CDC), including celebrities like Regis Philbin, Serena Williams, and Jimmy Stewart.
Here are 13 celebrities who have been affected by this condition:
Tennis Champion Serena Williams
Alan Diaz/Associated Press
Tennis ace Serena Williams is often unstoppable on the court, but a stint with DVT in 2011 nearly took her down, according to an article by ABC News. Williams, now 37, had undergone two surgeries on her foot after cutting it on a piece of glass. After a cross-country flight from New York to Los Angeles, she was having her foot checked out by a doctor when she was rushed to the hospital to treat complications stemming from a previous pulmonary embolism. Between the two surgery recovery periods and the long flight, even this super-fit athlete was at risk for a DVT.
Further complications arose when Williams gave birth to her first daughter in September 2019, noted an article published in February 2019 in the magazine Vogue. A day after her C-section, Williams was feeling short of breath and correctly assumed she was having another pulmonary embolism. Her wound from the C-section came open from her coughing fits, and when she returned to surgery, they found a hematoma in her abdomen and her surgeon placed a filter into a major vein in her leg to prevent more blood clots from traveling into the lungs.
After a successful recovery and time spent with her newborn daughter, Williams was cleared by her doctors to compete in the the 2019 U.S. Open.
Presidential Nominee Hillary Clinton
Andrew Chin/Getty Images
Basketball Player Chris Bosh
Mike Comer/Getty Images
Miami Heat forward Chris Bosh, now 34, has been sidelined from the NBA because of his history with blood clots and a 2015 pulmonary embolism, according to an article published in February 2019 in USA Today Sports. Bosh has argued that he should be able to play despite blood clots, citing Serena Williams as a source, but the NBA and doctors don't agree — an injury on the court while taking blood thinners could be fatal. After he failed a physical examination for the Miami Heat's 2019 season, the team decided that it would be best if Bosh took the bench for another season, the NBA reported in May 2019. Constant travel and long distance flights also puts competitive athletes at a further risk of developing DVT.
Journalist and News Anchor David Bloom
Getty Images
Journalist andTodayshow coanchor David Bloom was covering the war in Iraq when he collapsed and died from a blood clot in 2003 at just age 39, according to USA Today. Bloom had been traveling extensively in close quarters for long periods of time. He had complained of pain and cramping in his leg behind the knee days before his death, noted an article published at Today.com. But he kept going, skipping out on recommended medical treatment, and the DVT progressed to a fatal pulmonary embolism.
Actress Zsa Zsa Gabor
Associated Press
Racecar Driver Brian Vickers
George Tiedemann/GT Images/Corbis
Brian Vickers was on the fast track to becoming a NASCAR superstar, but a pulmonary embolism stalled his career in 2010. The racecar driver, then 26 years old, noticed that he was sluggish and out of breath on a bike ride, and by the next day, he was in pain with every breath. He was diagnosed with multiple blood clots, including a pulmonary embolism. Though he recovered and returned to racing, deep vein thrombosis struck again in 2013 after a foot injury that required wearing a boot. Vickers returned to racing in 2014.
TV Show Host Regis Philbin
Charles Sykes/Associated Press
Professional Golfer Joey Sindelar
Michael Cohen / Stringer
In 2009, Joey Sindelar had just finished the fourth tee at the Charles Schwab Cup Championship when the then 51-year-old professional golfer became too short of breath and dizzy to continue. He was taken to the hospital and diagnosed with a pulmonary embolism, according to Golf Digest. He took some time to recover and was prescribed the blood-thinning medication warfarin to keep clots at bay. Today he's back in the game and has trimmed down to a healthier body weight.
Artist Frida Kahlo
Associated Press
A gifted artist famous for her self-portraits, Mexican painter Frida Kahlo had a long and complicated medical history that likely contributed to the pulmonary embolism that preceded her death, as reported by CBS News.
Kahlo had polio in childhood and possibly spina bifida. When she was a teenager, she was in a serious bus accident that crushed her leg and necessitated months of bed rest in a full-body cast. After decades of health issues, at 47, she developed gangrene that resulted in a leg amputation. She died in 1954, six months after the amputation, and the official cause of death was pulmonary embolism.
Video: Celebrity Health: Garry Shandling's Autopsy Death Caused by Pulmonary Thrombosis
11 Celebrities Who Battled Deep Vein Thrombosis Risk images
2019 year - 11 Celebrities Who Battled Deep Vein Thrombosis Risk pictures
11 Celebrities Who Battled Deep Vein Thrombosis Risk recommendations photo
11 Celebrities Who Battled Deep Vein Thrombosis Risk picture
11 Celebrities Who Battled Deep Vein Thrombosis Risk new images
pics 11 Celebrities Who Battled Deep Vein Thrombosis Risk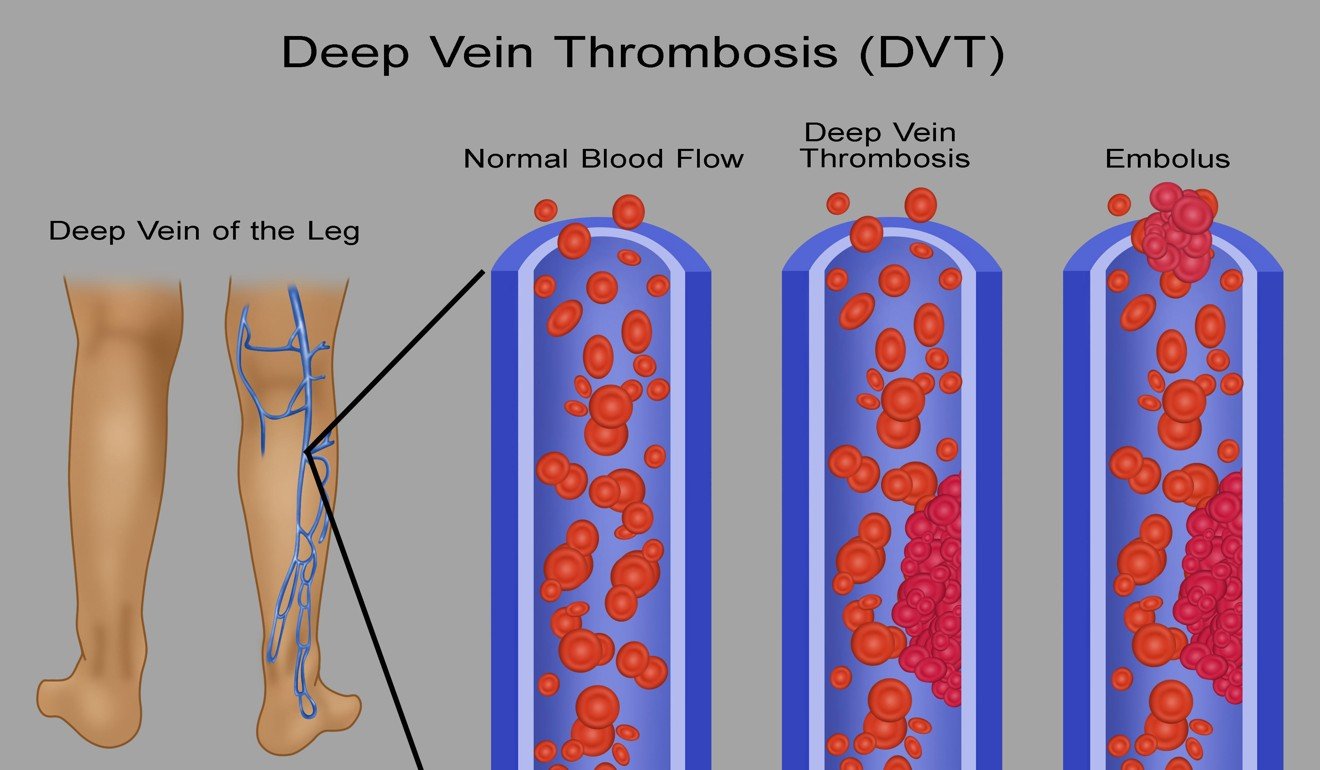 Watch 11 Celebrities Who Battled Deep Vein Thrombosis Risk video
Discussion on this topic: 11 Celebrities Who Battled Deep Vein Thrombosis , 11-celebrities-who-battled-deep-vein-thrombosis/ , 11-celebrities-who-battled-deep-vein-thrombosis/
Related News
Every Day movie features 15 actors playing single love interest
20 Best Worst Looks At The MetBall
Minoxidil
The Most Stylish Open-Topped Sports Cars
How to Play Politics and War
How To Detox: The 8 Things You Need To Do To Balance Body And Mind
20 Quick Easy Kitchen Time-Savers
The 8 Best Whey Protein for Men to Buy in 2019
How to Inspire People
This Woman Shared Her Boyfriends Fat-Shaming Text Messages on Twitter
9 Health Benefits and 4 Side Effects Of Cranberry Tea
Date: 05.12.2018, 17:33 / Views: 65243
---