SUPER QUICK MAKEUP FIXES! FIX YOUR MAKEUP MISTAKES!
5 Fixes for the Most Common Beauty Emergencies
When it comes to beauty emergencies, we usually find ourselves wishing for the makeup equivalent of a Tide pen—a do-it-all product that can magically fix smeared eyeshadow, broken nails, and annoying blemishes when we're on the go. Alas, such a product has yet to exist…but that doesn't mean you have to remain helpless in the face of an ill-timed beauty emergency. We chatted with celeb manicurist Kait Mosh and skincare guru Ling Chan (Lily Aldrige and Giselle love her products) to get their quick fixes and long-term solutions for five common beauty emergencies. You're welcome.
Click through the slideshow above to find out how to solve the five most common beauty dilemmas in a pinch!
Photo courtesy of Ben Dunbar-Brunton
Quick Fix
Broken nails are no laughing matter—let one go without treating and the result can bepainful. Luckily, there's a (somewhat surprising) solution. "If the nail is too jagged, you will need to cut it down and let it grow out ,organic style," Mosh says. "However, if the nail has broken, but still has its shape, or is still holding on, you should be able to reinforce it." She recommends using these three things: a base/top coat or clear polish, a tea bag or coffee filter, and nail clippers or small scissors
"Before you start, take your tea bag paper or coffee filter and cut it to fit the exact size of your nail," Mosh advises. After you've washed and dried your hands, apply one coat of base polish over the whole nail. While it's still wet, apply the nail-sized piece of tea bag or coffee filter over the entire nail and lightly smooth it in place, like a nail sticker. Then, just take your nail clippers and cut off any excess paper hanging over the nail edge. Apply one more clear coat and let it dry—say hello to your new, healed nail!
"If it's a bad break, you can repeat this process for extra reinforcement," Mosh says. You can either go over this with polish (which she recommends) or paint a clear coat on the nail every other day.
To prevent broken nails from happening in the future, Mosh recommends using a nourishing base coat for the polish-addicted. "The absolute best I've found on the market is a product called Rejuvacote ()," she raves. "This is not only good for your nails, but will also make your manicure last longer."
If you're willing to put your nails in rehab and keep them au naturel, she recommends Butter London's Horse Power Nail Fertilizer (). "If you're trying to prevent chips, rips, and brittleness, apply one coat of this daily and see your nails transform quickly!"
Everyone has experienced the horror of waking up to a surprise blemish—thank goodness for concealer. But before you go to town with your trusty cover-up, Ling recommends treating your spot with a lotion that contains zinc oxide like her eponymous line's Drying Lotion (). "Zinc is good for acne, because it accelerates the renewal of skin cells," she says. "This helps wounds heal faster. It also has anti-inflammatory properties, which helps soothe red, irritated skin."
Ling says that pimples are caused by dehydration 90% of the time. "When your skin is dehydrated, your oil glands will go in overdrive and produce extra oil." She recommends keeping your skin hydrated with a daily moisturizer—this will also keep your oil glands from overcompensating. If you have oily skin, try DDF's Ultra Lite Oil Free Moisturizing Dew (); for dry skin, try a more intense moisturizer like Kiehl's Ultra Facial Cream ().
Lack of sleep, allergies, water retention and genetics are just a few reasons you might suffer from dark circles. If you wake up channeling the sleepy panda look, Ling recommends reaching for an eye cream that contains soy and Rice Bran Protein like her line's Re-Lite Eye Gel (). "These two ingredients are an anti-aging complex that have shown to improve microcirculation, which prevents blood from stagnating in those fine blood vessels [near your eyes]," she says. Other ingredients to look for in an eye cream: licorice and Vitamin C to brighten, hyaluronic acid to plump and caffeine to tighten. Try Skin Owl's eye+ () or Tarte's Maracuja C-brightener eye treatment () to combat puffy eyes and Benefit's Erase Paste () to cover telltale dark circles.
The first order of business? Get enough sleep (easier said than done, we know). "To help reduce dark circles, you should get seven to eight hours of sleep a night," Ling says. She also says to avoid drinking water or alcohol right before bed, which can cause your kidney to get overloaded and lead to swelling and water retention—including around the eye area. Finally, Ling says to add a serum with vitamin K in it to your regime. "It will reduce discoloration, improve elasticity and decrease the appearance of broken veins by strengthening capillary walls." Try Ole Henriksen's Nurture Me () for all-over moisture, or Peter Thomas Roth's Power K Eye Rescue (0) for a targeted eye treatment.
10/30
11/30
Quick Fix
Eyeshadow creases when your eyelids produce excess oil and mix with the formula of your shadow. Fixing creasing eyeshadow is simple—just use your clean finger to smooth out the crease, then finish with a light dusting of loose powder to set it in place.
12/30
To prevent creasing shadow from happening in the future, make sure to always use an eyeshadow primer before applying any eye makeup. A mattifying primer like Urban Decay's Primer Potion () or Laura Mercier's Eye Basics () creates a barrier between your eyelid and your eyeshadow, which will prevent oiliness from your lids from affecting the formula.
13/30
14/30
Quick Fix
If your face starts getting shiny around lunchtime and you don't have blotting paper, head to the bathroom and grab a toilet seat cover. Tear off a small section, then blot away!
15/30
To prevent telltale sheen from creeping its way into your day, prep your visage with a mattifying skin primer, like Dior's Pore Minimizer (), before applying your favorite foundation. Finish with a dusting of oil-absorbing powder like Benefit's The POREfessional Agent Zero Shine () to keep shine at bay.
Have you experienced any of these beauty emergencies? Do you have any beauty tricks that have saved you in a pinch? Tell us in the comments!
© 2019 Clique Brands Inc.
Video: 7 Makeup Mistakes and How to Fix Them!
5 Fixes for the Most Common Beauty Emergencies images
2019 year - 5 Fixes for the Most Common Beauty Emergencies pictures
5 Fixes for the Most Common Beauty Emergencies advise photo
5 Fixes for the Most Common Beauty Emergencies pics
5 Fixes for the Most Common Beauty Emergencies new foto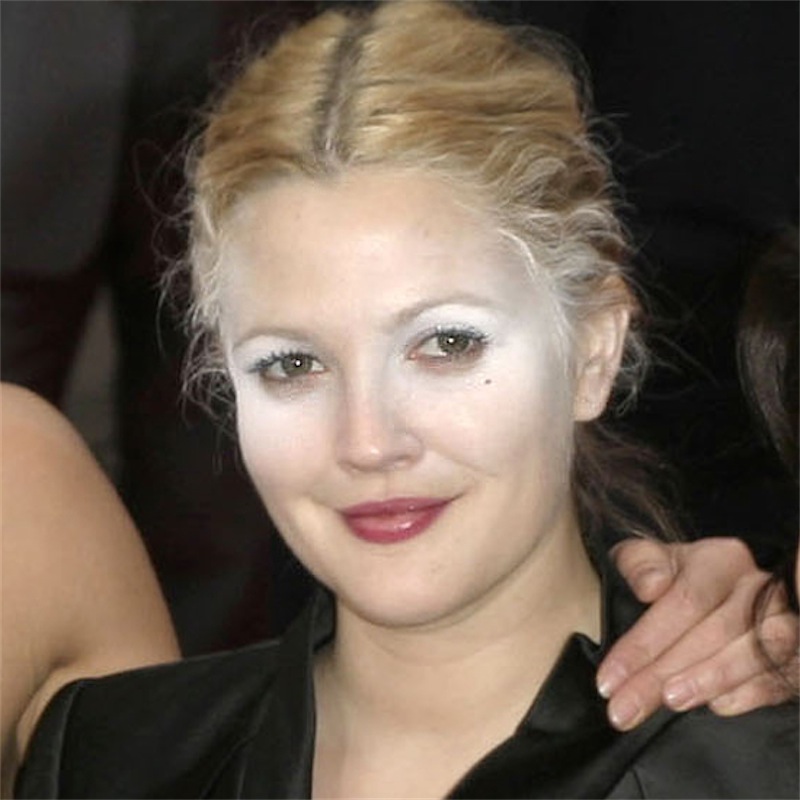 images 5 Fixes for the Most Common Beauty Emergencies
Watch 5 Fixes for the Most Common Beauty Emergencies video
Forum on this topic: 5 Fixes for the Most Common Beauty , 5-fixes-for-the-most-common-beauty/ , 5-fixes-for-the-most-common-beauty/
Related News
Overcoming Deep Vein Thrombosis After Hormone Therapy
Michael Moore thinks Donald Trump will win
Want: Steve Madden Studded BikerBoots
Every Photo from Meghan Markles Cookbook Launch at Kensington Palace
Android phone makers are squandering a golden opportunity to leapfrog Apple
Wild Mushroom Toast
5 Anal Sex Positions Youve Probably Never Tried
Strength Training for Beginners: When to Lift Heavier Weights
A Pregnant Woman Says She Was Fired for Taking Too Many Bathroom Breaks
Flank Steak Asparagus Salad
Date: 06.12.2018, 14:51 / Views: 41155
---