Snacks Under 100 Calories (2): Ritz Crackers, Oreo & Mozzarella Cheese
Calorie and Nutrition Facts for Popular Cracker Barrel Menu Items
Cracker Barrel Old Country Store is a favorite stop for many hearty eaters who are traveling the country on a road trip and need a comforting meal. But can you find a diet-friendly meal at this traditional restaurant? And what should you order if you want to maintain your healthy eating plan? The menu can be challenging to navigate if you're trying to slim down, but there are a few menu items that are likely to be more healthy at Cracker Barrel.
Analyzing the Calories and Nutrition of the Cracker Barrel Menu
The first thing you'll notice when you check out the Cracker Barrel menu is the number of traditional-style foods that are offered. While this is great if you love comfort food, it's not great for your waistline. Portion sizes are also larger at this dining spot, making it a good choice for your wallet, but a tough choice for your belly.
Breakfast is served all day at Cracker Barrel and many of the traditional breakfast foods are served as combinations. So you can get pancakes with scrambled eggs or fried eggs with hash browns, sausage and bacon. Unfortunately, combining items often leads to overeating. So splitting a meal or taking half home for later is a smart choice.
The Most Popular Cracker Barrel Food Item
Chicken and Dumplings Nutrition FactsServing Size 1 serving (397 g)Per Serving% Daily Value*
Calories390
Calories from Fat 90
Total Fat10g
15%
Saturated Fat 4g
20%
Cholesterol45mg
15%
Sodium1230mg
51%
Carbohydrates55g
18%
Dietary Fiber 10g
40%
Sugars 6g
Protein29g
*Based on a 2,000 calorie diet
Visitors to Cracker Barrel usually go for the homestyle dishes. One popular traditional favorite isChicken and Dumplings.While Cracker Barrel does not provide specific nutritional data for any of their restaurant food online or to the media, a typical serving of this meal provides around 400 calories or more.
Healthiest Options on the Cracker Barrel Menu
Cracker Barrel provides generalized recommendations regarding good menu choices on the company's website. The company directs you to listings for certain designated menu choices. "If you're looking for lighter fare but hate to sacrifice flavor, we'd like to introduce you to our Wholesome Fixin's," they write. "They're the same homestyle meals you know us for but lower in calories." However, without specific calorie data, it's impossible to know if these items are in fact, diet-friendly for folks who are trying to slim down.
So, what is on the Wholesome Fixin's menu? If you're dining at Cracker Barrel for breakfast, you'll find
TheGood Morning Breakfastwith two scrambled Egg Beaters, turkey bacon or turkey sausage, savory cheese grits, fruit and sliced tomatoes. (calorie estimate: 360 calories)
AFresh Fruit and Yogurt Parfaitwith low-fat vanilla yogurt topped with fruit, honey oat granola, almonds and dried fruit and served with Egg Beaters and turkey bacon or turkey sausage. (calorie estimate 350 calories)
Apple N' Cinnamon Oatmealblended with dried cranberries, apples, raisins, cinnamon and vanilla. The steel-cut oats are served with reduced fat milk. (calorie estimate 300 calories)
For lunch, you'll find a Wholesome Fixin's menu that includes:
Grilled Chicken n' Fresh Vegetable Salad that comes with two deviled eggs and dressing
Buttermilk Oven Fried Chicken Breast(330 calories) plus a choice of two sides. You can choose either a small salad or serving of steamed broccoli to keep calories low
Aneight-ounce Pepper-Grilled Sirloin served with steamed broccoli or mixed vegetables along with a side dish like brown rice pilaf (calorie estimate 500-600 calories)
Two Southern Trout filets topped with corn relish and served with steamed broccoli or mixed vegetables and one side dish like carrots or green beans. (calorie estimate 400-600 calories)
To keep calorie counts lower, the company suggests that you use Tasty Alternatives for no extra charge. For example, you can substitute:
Egg Beaters for two eggs to cut 80 calories
Two slices of multigrain toast instead of biscuits to save 100 calories.
Turkey bacon for traditional bacon to cut 100 calories
The company also offers sugar-free syrup and preserves and a no-sugar-added Apple Pie.
Unhealthiest Options on the Cracker Barrel Menu
The amount of fat and calories in any dish will depend entirely on the serving size and preparation menu. Meals like theMeatloaf Dinnerwhich is served with two side dishes can be higher in calories if the ground beef used is high in saturated fat.
TheCountry Fried Steakand theChicken Fried Chickenare both battered and fried. Typically these are served topped with a creamy gravy. These entrées are likely to provide more fat and calories than you need. As a general estimate, most country fried steak dinners provide 900 calories or more.
And of course, desserts at Cracker Barrel are going to be high in sugar, high in fat and high in calories. A single scoop of ice cream might be your best bet. Options like the Frozen Mug Sundae with Roasted Almonds or the Baked Apple Dumplin' (topped with pecan streusel and ice cream) are high-calorie foods.
Nutrition Facts for Cracker Barrel Grocery Items
In addition to the Cracker Barrel restaurant, there are also Cracker Barrel grocery items at many markets throughout the country. Their sliced deli meats and dry goods are popular.
How does the nutrition for these items stack up?
TheButtermilk Pancake and Baking Mixprovides calories and nutrition similar to other comparable baking mixes. A single serving (1/3 cup of mix) provides 170 calories, 6 grams of fat, 26 grams of carbohydrate, and 2 grams of protein.
If you decide to prepare your pancakes with bacon, a single slice of friedCenter Cut Cracker Barrel Baconprovides 90 calories, 9 grams of fat, 0 grams of carbohydrate and 4 grams of protein.
For lunch, you might enjoy a two-ounce serving ofBlack Forest Hamfor 60 calories or a two-ounce serving ofHoney Roasted Turkey Deli Meatfor 70 calories.
Video: Are cheese and crackers a healthy snack? | Herbalife Advice
Calorie and Nutrition Facts for Popular Cracker Barrel Menu Items images
2019 year - Calorie and Nutrition Facts for Popular Cracker Barrel Menu Items pictures
Calorie and Nutrition Facts for Popular Cracker Barrel Menu Items recommend photo
Calorie and Nutrition Facts for Popular Cracker Barrel Menu Items pics
Calorie and Nutrition Facts for Popular Cracker Barrel Menu Items new picture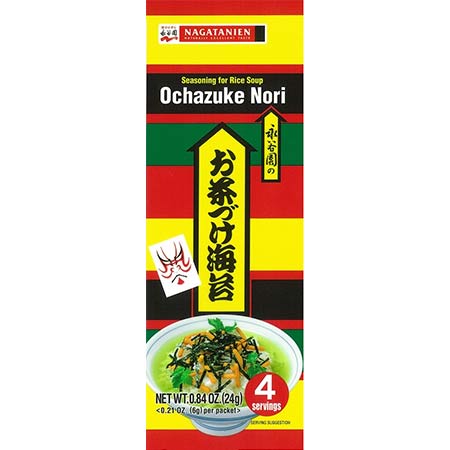 images Calorie and Nutrition Facts for Popular Cracker Barrel Menu Items
Watch Calorie and Nutrition Facts for Popular Cracker Barrel Menu Items video
Communication on this topic: Calorie and Nutrition Facts for Popular Cracker , calorie-and-nutrition-facts-for-popular-cracker/ , calorie-and-nutrition-facts-for-popular-cracker/
Related News
How to Wash Marble Floors
A former NSA hacker explain the effects of an Internet blackout
EmtricitabineLopinavirRitonavirTenofovir Reviews
Roberto Cavalli SpringSummer 2019 Collection – Milan Fashion Week
Reebok Teams Up With FACE Stockholm for A Color Collection
How to Make Placemats by Weaving Paper Strips
Tips 40-Year-Old Women Should Keep in Mind When Choosing Hairstyles
MS Changes Tim Barnes's Workout Routine but Doesn't Derail It
Restaurant manager was fired after calling police on black sorority
How to Stay Safe While Using Hotel WiFi
How to Make Android Widgets
5 Ways To Be More Productive In Just 2 Seconds
Date: 29.11.2018, 23:55 / Views: 65294
---