CHOCOLATE TANGERINE CHARLOTTE ROYALE CAKE RECIPE TUTORIAL PART 1
How to cook tangerine charlotte
You will need
- chicken egg - 3 pcs. (if the eggs are small, it is better to use 4 pcs.);
- wheat flour - 200-220 g;
- granulated sugar - 180 g;
- baking powder - 0.5 tsp;
- salt - at the tip of a knife;
- icing sugar - 0.5 tsp;
- a little butter to lubricate the form;
- Tangerines 2-3 pieces. medium size.
Instruction
Cooking charlotte with tangerines should start with the preparation of the filling. For this, tangerines are washed and gently cleaned. After that, the fruit is divided into slices and cleaned of white films and partitions. Prepared mandarin slices cut into small pieces.
Chicken eggs are divided into yolks and proteins, which are laid out in different bowls. Pour some salt into proteins and start to beat with a mixer. Having measured a glass of sugar, put it closer to a bowl of proteins. Beating the protein, add sugar in parts and continue to beat it up to a shiny white mass. Beat the yolks a little with a whisk, and then combine with the whipped whites with sugar.Having measured a full glass of wheat flour, add baking powder to it and mix. Wheat flour parts are mixed in the egg-sugar mixture.
In the finished dough add sliced tangerine slices. Fruits can be left on the surface, a little drowned in the dough or gently mix up and down. The detachable form is desirable to lay out baking paper and grease with butter. The oven is preheated to 180 degrees. Put a tangerine charlotte in a prepared oven and bake at 180-200 degrees from 25 to 35 minutes. The finished cake is removed, allowed to cool completely and sprinkled with powdered sugar.
Video: CHOCOLATE TANGERINE CHARLOTTE ROYALE CAKE RECIPE TUTORIAL PART 2
Images: How to cook tangerine charlotte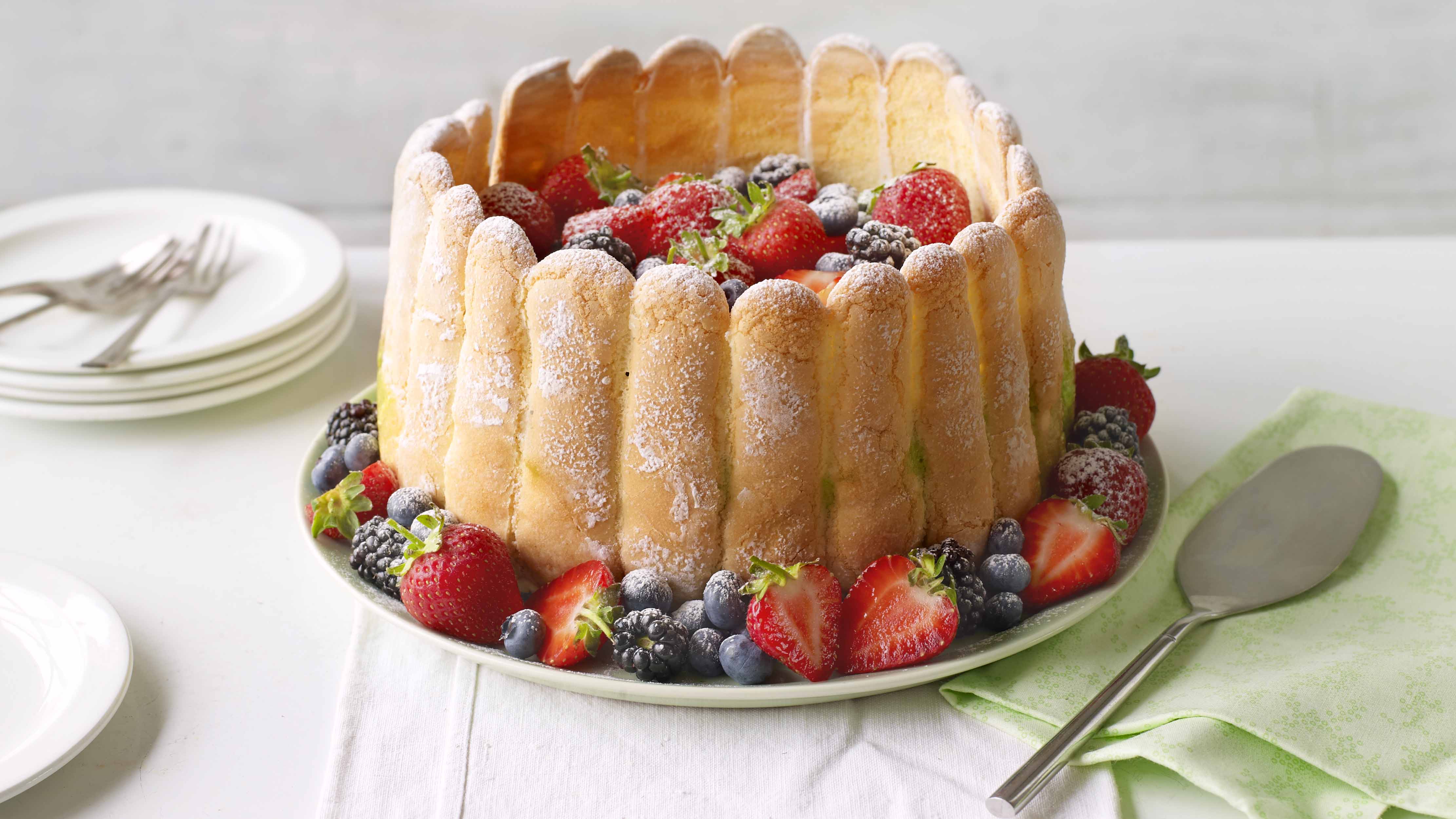 Images: How to cook tangerine charlotte
Images: How to cook tangerine charlotte
Images: How to cook tangerine charlotte