How to Host an Unforgettable Dinner Party
How to Have a Fancy Dinner Party

So you're getting older now and the idea of going to clubs and throwing keg parties just doesn't fit well with the working-age crowd (ages 25-35). If you still want to be active in the social scene, a dinner party is an excellent way to show your friends and family a good time and show off your house.
Steps
Clean your residence.If you are inviting your boss or your co-workers, your house will make a big impression. Make sure that it is immaculately clean and well decorated (a few vases of tasteful flowers, a lace tablecloth, etc.)

Invite the guests.

This is the most important step. The guests will decide the success or failure of your dinner party. As a general rule, don't mix your acquaintances. If you are inviting colleagues, it is okay for your wife or your immediate family to be there, but your best friend should probably stay at home.

If you do invite one friend who is not part of the larger clique, just remember that it's yourresponsibilityto work them into the clique. If your friend is shy, they will probably have a difficult time participating in the conversation.
Don't invite five friends and five coworkers. It will be difficult for them totrulymingle and there will be an "elephant in the room" kind of feeling.
Don't invite more people than your home cancomfortablyhandle. Everyone there should have more than enough room to sit, walk, chat, and feel comfortable.


Plan the meal.

Fancy dinners are usually served in courses. It is a good idea to have one person dedicated to kitchen tasks (cooking, serving, clearing, washing, etc.)

Cookor have catered some fancy appetizers like mussels, clams, oysters, bruschetta, spinach dip, a vegetable platter, or whatever the tradition is in your culture.
Have at least afew coursesplanned out. The simpler the better. All of the food should be somewhat communal. Fondue, assorted meats, shrimp, scallops, and sausages are all good ideas. After one course is finished, allow some time for people to chat and get hungry again before serving the next one.
Keep the dessertsimpleand serve small portions. Cookies, small scoops of sorbet, bread pudding, and assorted fruits are all good options.
For an extraspecial touch, add a course of port wine, dark chocolate and exotic cheeses (brie, blue stilton, sharp cheddar, etc.) after dessert.

Plan the drinks.

There are few greater pleasures for guests than an open bar. Everyone will want to drink something different, so keep a well-stocked bar, wine collection and fridge full of beer.

Cocktails- At the very least, your bar should have ingredients for a Martini (gin, vodka, dry vermouth, green olives), a Margarita (tequila, Cointreau, Grand marnier, limes, Margarita salt), a Daiquiri (Rum and sour mix), tonic water, and club soda. You should have a shaker, cocktail (martini) glasses and a few tumblers for those who like it on the rocks. Swizzle sticks and fancy toothpicks are a nice touch anddon't forget to buy good high-quality ice.
Spirits- If you have no passion for fine spirits, your collection should consist of the following to satisfy your spirit-loving guests: Johnnie Walker Black Label, Glenlivet 18 Years Old, Laphroaig 10 Years Old, Crown Royal Special Reserve, Jameson 12 Years Old, Hennessy Cognac VSOP, Remy Martin Cognac VSOP, Wild Turkey Rare Breed, and Booker's Small Batch Bourbon. Keep a collection of snifters for the Brandy, tulip glasses for the Scotch, Bourbon glasses (like a mini champagne flute), and tumblers for those who take it on the rocks.
Champagne- You will need flutes and good quality Champagne (don't forget to chill it well). On the cheaper side, Mumm Napa and Roederer Estate are excellent. If you must go French, Veuve Clicquot Yellow Label is a crowd-pleaser. Champagne is traditionally served as an apertif (before any food).
Wine- Wine is perhaps the most expensive investment you will have to make for your fancy dinner party. If you want to impress the wine snobs, you need good stuff. Read up on magazines like Wine Spectator if you plan on becoming a connoisseur. Otherwise, just go to Beverages and More and pick out some highly rated (90+ point) wines. Have lighter bodied wines like Sauvignon Blanc and Chardonnay for younger taste buds. Keep a good, strong collection of Merlot, Pinot Noir and Cabernet Sauvignon for seasoned wine drinkers. It is a good idea to have a good collection of stemware--red and white wine glasses. If you really want to overachieve, get the proper glass for each varietal.
Beer- Some popular choices among the upper middle class are Corona, Dos Equis Amber, Becks, and Samuel Adams. Also chill some microbrews for the beer connoisseurs - Hefeweizen, Blonde, IPA, or Guinness will all do. Keep a collection of pub glasses for those who refuse to drink from a bottle.
Fortified/Dessert Wines- The best wines to serve with dessert are Port, Sherry and Riesling. Shopping for Port can be intimidating, but Fonseca Bin No. 27 is an excellent choice. Remember that dessert wines should be served in a different glass than dinner wines (dessert wine glasses are smaller).

Appoint someone likable to serve drinks.It is good to have one person in charge of serving drinks, making introductions (if necessary), leading the conversation and announcing the courses. Most likely this will be the host/hostess or someone close to him/her. This person should be relaxed and charming with a good sense of humor. People will be engaged in conversation the whole time and you need to let them know what's coming next without interrupting them. Also, if the conversation topics get dull or head in the wrong direction, this person needs to steer it back to pleasurable things.
Community Q&A
Question

What if I want entertainment to go with the party? What are the best options that will not make any guests uncomfortable?

wikiHow Contributor

Community Answer

Live acoustic music is great for parties of all kinds, and shouldn't make anyone uncomfortable.

Question

Me and Miss Julia are planning dinner for her anniversary. What date should the party be on?

wikiHow Contributor

Community Answer

Friday or Saturday would be the best because people that work or go to school usually can't come during the week. You could also have it a little earlier on Saturday.

Question

Can I have a Christmas dinner party for my friends and family if I'm 11? I want to invite my cousins but they are all younger than 9.

Of course. Just make sure your cousins will be entertained and will have food that they'll like. I'm sure if you ask an adult for help with the food and other set up they will be happy to lend a hand.
Ask a Question
200 characters left
Include your email address to get a message when this question is answered.
The type of dinner party described here is meant to impress and entertain colleagues or distant relatives and isveryexpensive. If you don't have the financial means or the social skills to host this kind of party for your more important acquaintances, you can alter some of the menu and make the evening more casual with close friends.
Try to tell your guests where to sit. Place holders that match the rest of the party are a good option.
Invitations are a must. A simple card or note is good enough, but if you just casually mention it over lunch to your intended guests, they may get the wrong idea and think the event is very casual, therefore showing up dressed improperly.
As a host, never worry if people come late or leave early. It's their choice.
You may like to include some entertainment during the evening. Perhaps, between twomaincourses, it could be arranged for a talented guest to sing a respectable, well-liked tune or play a charming piano piece.
If your dinner party ends up a failure, it's probably because the guests were not comfortable with each other. The main cause of this is just inviting the wrong people.
Video: How to Set-up for a Fancy Dinner Party | How to Set-up a Basic, Informal, & Formal Table Setting
How to Have a Fancy Dinner Party images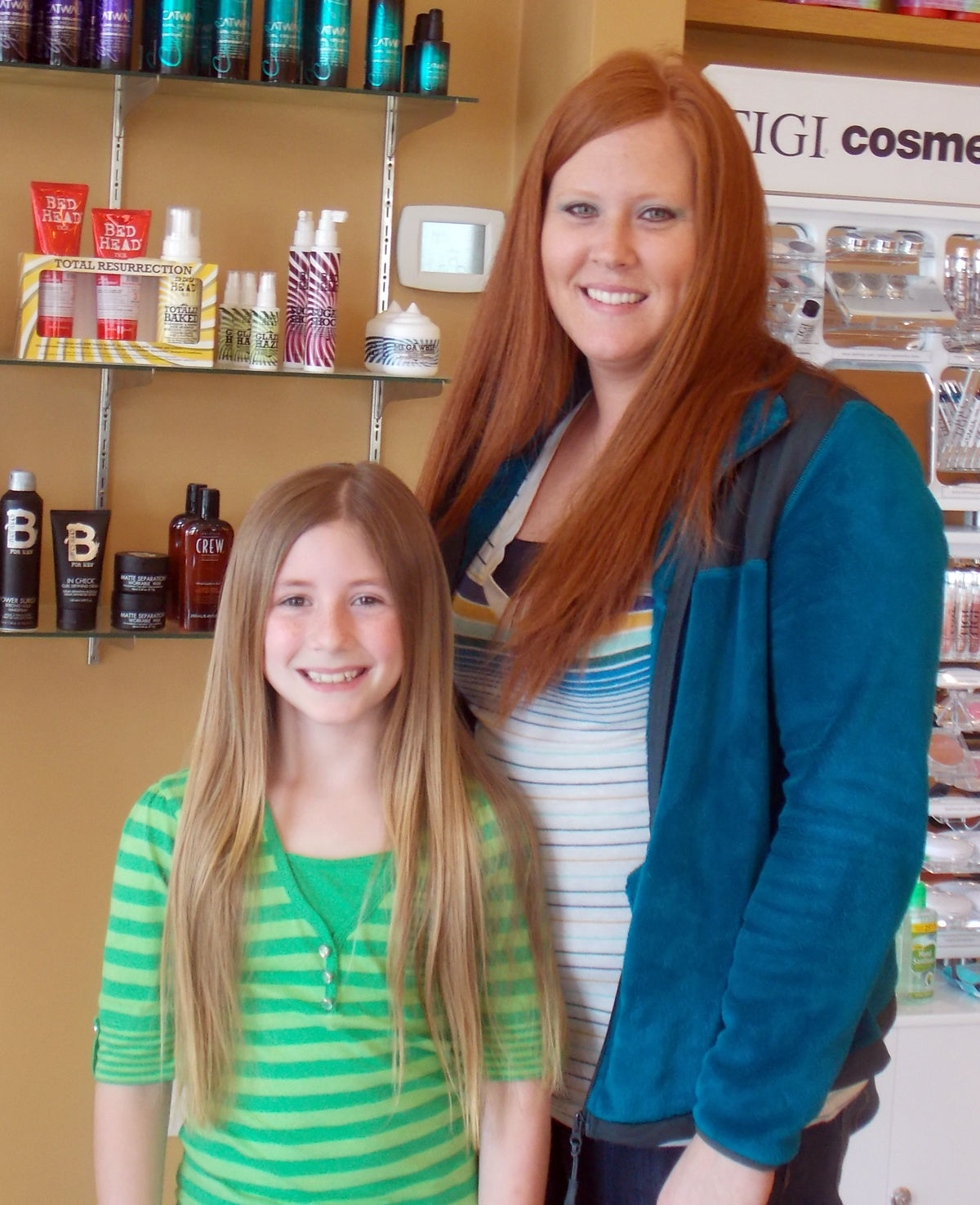 2019 year - How to Have a Fancy Dinner Party pictures
How to Have a Fancy Dinner Party recommend photo
How to Have a Fancy Dinner Party picture
How to Have a Fancy Dinner Party new pictures
picture How to Have a Fancy Dinner Party
Watch How to Have a Fancy Dinner Party video
Forum on this topic: How to Have a Fancy Dinner Party, how-to-have-a-fancy-dinner-party/ , how-to-have-a-fancy-dinner-party/
Related News
25 Warming Up Winter Wedding Menu Ideas
My Ex, My Boyfriend and I Are All Friends for the Sake of My Son
How to Halve an Egg
Stand Up Straight and Stay Pain-Free
How to Earn Girl Scout Fun Patches
How to Learn to Say Useful Phrases in Esperanto
Can Experimental Nasal Spray Treat Common Heart Problem
Best tips to wash your hair properly, cleanly
10 Bad Foods That Are Good for You
Best Underwear for Potty Training a Baby
Date: 10.12.2018, 18:23 / Views: 32154
---