How To : 4 Ways to Create Double Eyelid
How to Make a Double Eyelid
Three Methods:
Close to 50% of Asians do not have a natural eyelid crease. A common practice for this percentage is to use cosmetics to create a "double eyelid." You can use tape or glue to achieve this look, and then apply makeup to create a natural looking crease. Surgery is an option for those wanting a permanent fix. But if you want a preview, using tape or glue does not take long to master.
Steps
Using Eyelid Tape
Buy some eyelid tape.

There are a few different types of eyelid tape on the market. You can buy it in rolls, which you will have to cut yourself, or you can buy it in pre-cut strips.

Eyelid tape is a specialty product and may be difficult to find in some stores, depending on where you live. However, you can always buy it online.
An alternative to buying specialty eyelid tape is to buy athletic tape and cut it yourself. To cut your own eyelid tape, cut strips of athletic tape into small rectangles and round the corners off. You should now have small ovals of tape. Cut the ovals in half and round off any sharp edges.

Wash your eye area.

Before applying the tape, make sure your eyelids are clean. You can apply make-up after you tape your eyelids.

Some brands of eyelid tape may hold up better if you apply a small amount of eye-shadow first. Experiment with different brands and find what works for you.

Find your natural crease.

Look in the mirror and find where your eyelid naturally creases. Most brands of eyelid tape will come with an applicator that you can use to help you find your eyelid crease.

Gently place the back end of the applicator on your eyelid and blink to find where your eyelid creases. This is where you will apply the tape.

Attach tape to the applicator.

If you are using pre-cut strips, remove the tape from its backing using the applicator. Peel off one end of the tape backing and place the applicator to a corner of the tape. Pull off the rest of the tape backing until the eyelid tape is completely on the applicator.

You should be able to bend the eyelid tape in an arch by squeezing the applicator together.
Depending on what brand of tape you use, you may be dealing with pre-cut strips, or tape you cut yourself. In any case, you should have a pair of applicators to apply the tape to your eyelid.
If you do not have an eyelid tape applicator, you can apply it with your fingers, but it may be a little more difficult.

Apply the tape to your eyelid.

Close your eye and gently place the tape on your eyelid where you want to see your crease. Blink a few times to make sure the tape is secure.

You shouldn't be able to see the tape, and your eyelid should now have a "double" crease.
Repeat with the other eye.
Using Eyelid Glue
Buy eyelid glue.

Much like eyelid tape, eyelid glue may be difficult to find in some stores, but should be easy to find online. Unlike eyelid tape, you can't really make your own.

There are several brands of eyelid glue, most of which come from Japan. Find the one that works for you.

Make sure your eyelids are clean.

Wash your face and clean your eye area. Wait for your eyes to dry completely before applying the glue.

Once the glue dries you can apply make-up.

Find your eyelid crease.

Your eyelid glue should come with a "pusher" to help you find your eyelid crease. If you don't have such a tool, you can use the glue brush instead.

Close your eye and run the "pusher" along your eyelid to find the desired crease line. This is where you will apply the glue.

Apply a small amount of glue to the brush.Wipe away any excess glue from the brush. Try to use just enough glue to secure your eyelid. If you have too much glue on the brush, you run the risk of getting glue in your eye.

Brush the glue on your eyelid.

Close your eye and carefully run the brush along the desired crease line. Use the "pusher" to fold the eyelid up and onto the glue. Open your eye to make the glue stick.

Using glue looks more natural, but may wear off quickly. Reapply as necessary.
Applying Makeup to a "Double Eyelid"
Start with a highlighter.Apply a light, natural color to your brow bone. Add a medium shade to your eyelids above the tape or crease line. The trick is to blend the colors together. Try to fade the medium shade into the lighter one by applying it a little to the outside and moving 2/3 of the way into the eyelid.

Use a darker color to add a contour to your eyelid.Using a small brush, add the darker color right beneath your brow bone. Add more color on the outside and fade in towards the center to blend the colors.

Use a liquid liner to obscure the tape.Draw a line using a black matte liquid liner directly under your eyelid tape. Cover the bottom edge of the tape and make sure you cover the tape on the inner eyelid, closest to your nose.

Apply eyeshadow above and under your eye.When applying eyeshadow to your eyelid, blend from the center curving up and out. Make a wing shape that extends towards your brow line.

Blend.To create a natural looking double eyelid, be sure to blend your colors. Pick similar colors for both your crease and your eyelid. Keep lighter colors on the inner eyelid and darker colors near the crease.
Community Q&A
Question

Do they do any eye surgery in Malaysia?

wikiHow Contributor

Community Answer

I would assume they do, though I cannot say for certain.

Question

What are double eyelids?

wikiHow Contributor

Community Answer

Double eyelids refer to eyelids that have a crease.

Question

I heard that using eyelid glue for a long time will make my eyes become saggy. Is there any way to prevent or cure this?

wikiHow Contributor

Community Answer

You can't cure it if it's already permanent, but you can use concealer to help get rid of the look for a short amount of time.

Question

Can I still apply foundation and powder on the eye area if I have the tape on?

wikiHow Contributor

Community Answer

Yes, you can still apply foundation and powder to the area as long as it is not being applied on the tape.
Ask a Question
200 characters left
Include your email address to get a message when this question is answered.
Both eyelid glue and eyelid tape can be removed with water.
There are surgeries to create double eyelids that don't scar, and don't require incisions.
Made Recently
Loading...
Did you try these steps?
Upload a picture for other readers to see.
Upload error
Awesome picture! Tell us more about it?
Article Info
Featured Article
Categories: |
In other languages:
Español: , Português: , Русский: , Italiano:
Thanks to all authors for creating a page that has been read 389,335 times.
Video: No Surgery Double Eyelid Tape Glue & Fibre Tutorial ♥ 3 Products B&A Monolid & Hooded Lid ♥ Wengie
How to Make a Double Eyelid images
2019 year - How to Make a Double Eyelid pictures
How to Make a Double Eyelid advise photo
How to Make a Double Eyelid foto
How to Make a Double Eyelid new photo
photo How to Make a Double Eyelid
Watch How to Make a Double Eyelid video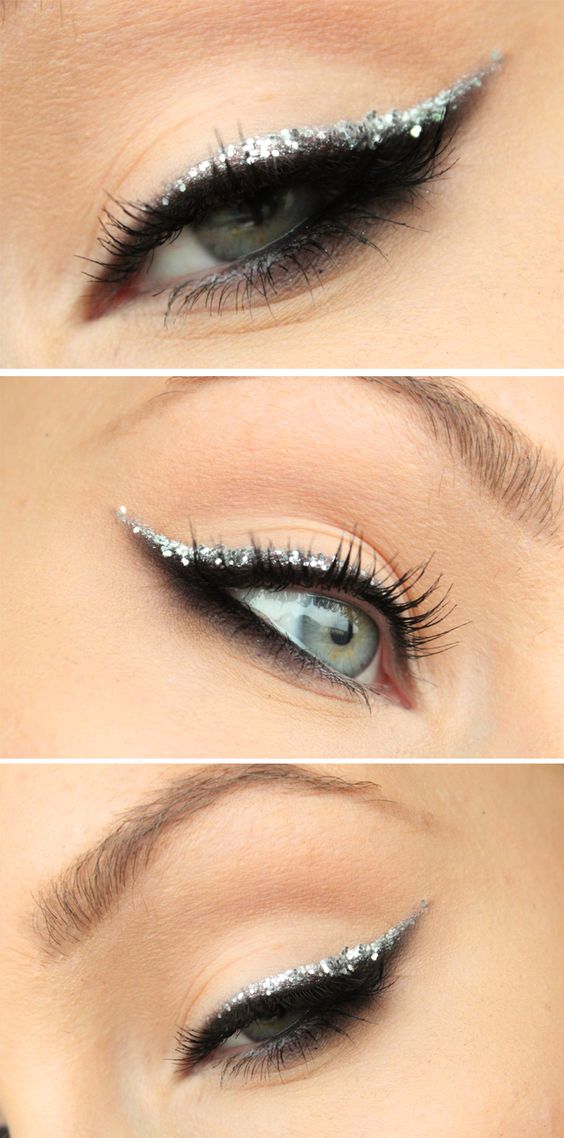 Forum on this topic: How to Make a Double Eyelid, how-to-make-a-double-eyelid/ , how-to-make-a-double-eyelid/
Related News
What Causes Brain Fog (7 Things You Can Do to Prevent and Stop It)
Slow Cooker Breakfast Casserole
Zika Holds 1 in 100 Risk of Microcephaly
Woman Gets the Ultimate Surprise During a Sonogram Gone Awry
How to Kick Down a Door
The Sexiest New Lip Glosses
Medium Layered Haircut: Easy Hair Styles
Car Battery Maintenance Tips
How to Build an AR 15
Cine en streaming: la última batalla de la guerra digital
Date: 06.12.2018, 08:31 / Views: 63581
---