Beetlewing Embroidery Tutorial
How to make beads from fabric: master class
You will need
- red and pink fabric;
- threads in tone of fabrics;
- scissors;
- needle;
- beads, rhinestones or beads (for decoration);
- synthetic winterizer;
- sewing machine.
Instruction
Prepare all the materials and tools to create fabric beads.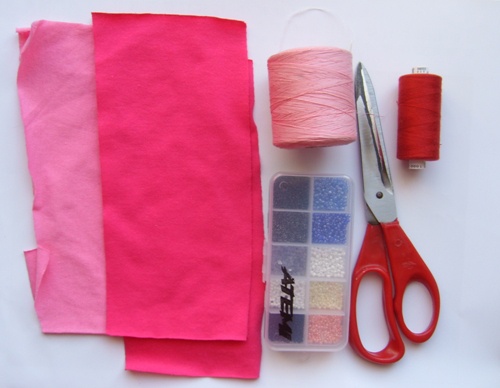 First of all make a harness - the basis for the beads. From pink and red fabrics, cut two strips four meters long and one centimeter wide (use materials that have the same color on the front and back sides, as well as non-flowing edges). Lay a strip of fabric in front of you vertically, put a strip of fabric horizontally on it exactly in the middle. It is worth noting that for the convenience of weaving a harness, you can collect the cut strips into balls, rolling two from each piece.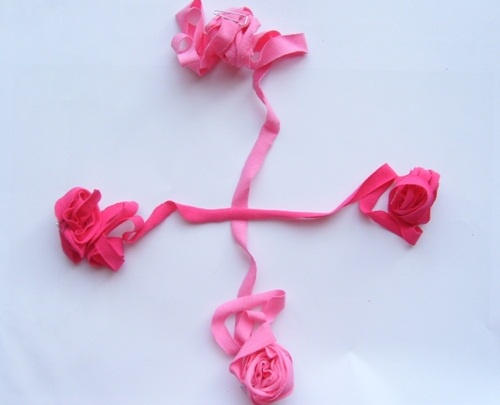 Next, put the upper edge of the tape on the segment on the right, and the lower - on the segment on the left.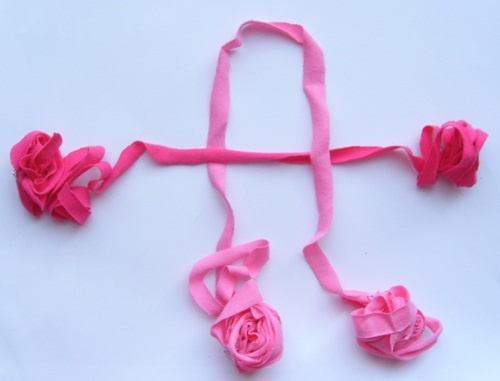 Take the ribbon on the right and proceed to the weaving: first put it on the nearest lower ribbon, then pass under the second lower ribbon.Next, take the tape on the left, put it on the first top ribbon, then skip under the second top. As a result, you should have a construction that is shown in the picture.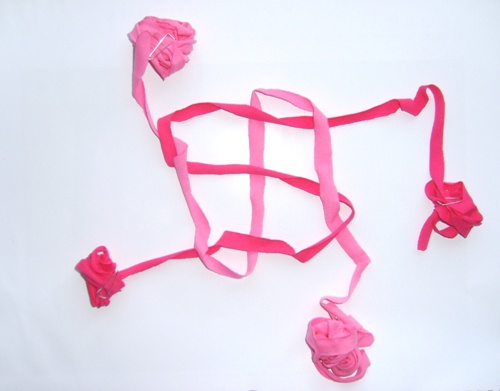 At the same time, pull all four balls in different directions so that the design is tightened into a knot.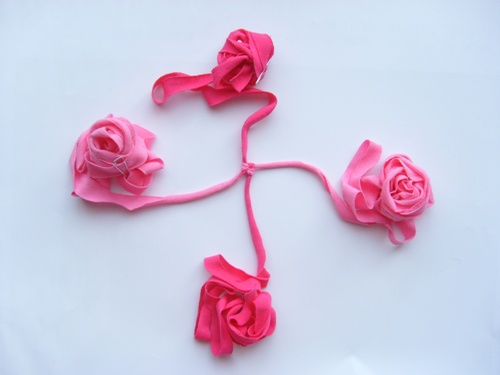 In the same way, continue to weave the braid until the fabric tapes run out.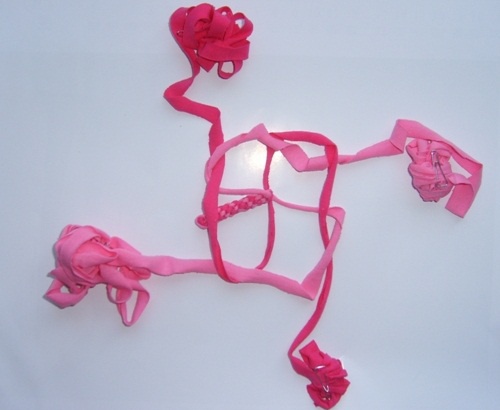 From red fabric cut out four circles with a diameter of five centimeters and four circles with a diameter of three centimeters, from pink one - six circles with a diameter of five centimeters and four - three centimeters. For example, glasses can be used as patterns.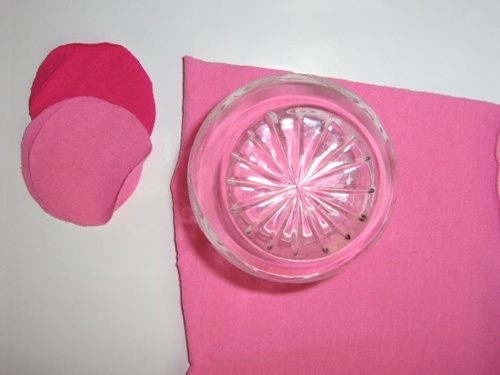 Make pairs from the received blanks, connect them face up with each other, carefully sew, stepping back from the edge of 0.5 cm, leaving a small gap untouched. Turn out the blanks, fill them with padding polyester to such a state that bulging cakes are obtained. Close the stitch with a stitch.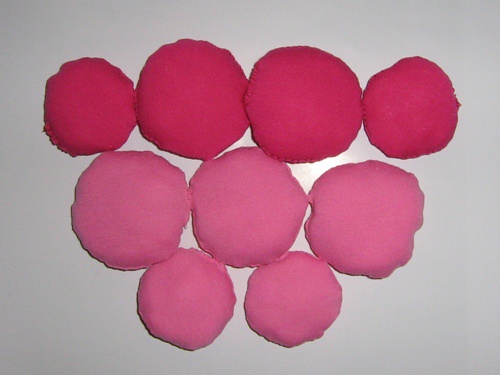 Take a needle with a thread of a contrasting color (orange is ideal) and one rounded billet. Carefully pierce the middle of the workpiece with a needle, round the part and re-pierce the workpiece in the middle, but on the other side.Tighten the thread slightly. After this, exactly seven more stitches should be made, trying to make the same distance between them. The result should be a detail in the form of a flower. In the same way make the remaining flowers.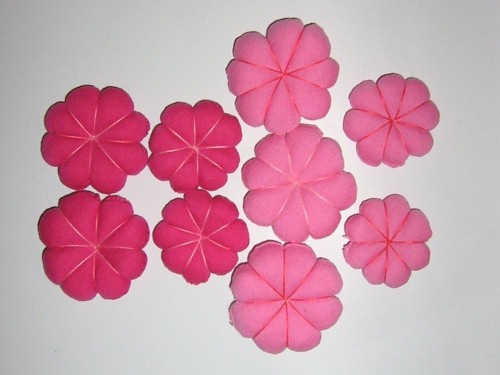 In the middle of each flower glue or sew a rhinestone or bead. Sew together these flowers at the edges, placing them at your discretion, then fasten them with the previously made harness.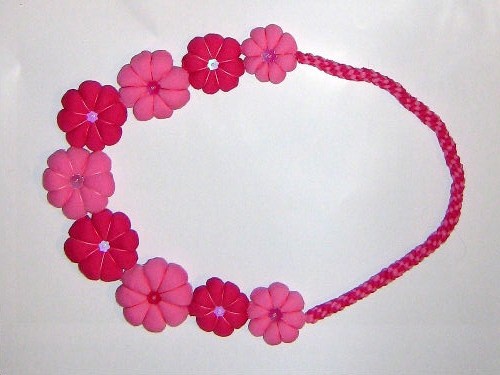 Helpful advice
To create such beads, you can use not only a homemade harness, but also a purchased one. The main thing is that its color is in harmony with fabric flowers.
Video: How to Make Beaded Fringes & Edges : Scalloped Fringe Trim: Sewing on 2nd Layer
How to bead needle without beads falling bead fast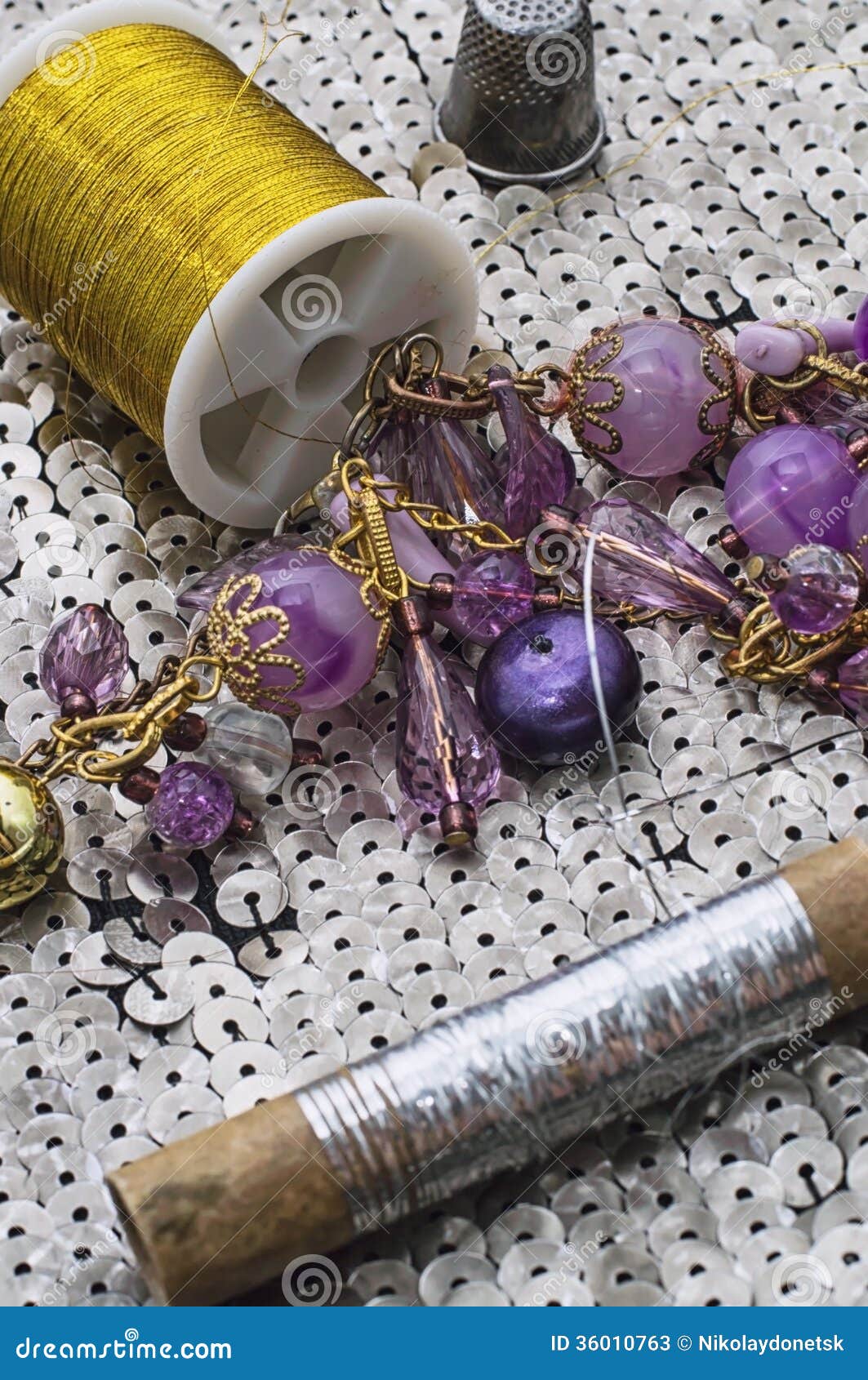 Related news
What if diet doesn'
What is the most beautiful avenue in Moscow
How to translate the name Natalia
Как заполнить пригласительные на свадьбу
Совет 2: Как создать программу расчета в 2019 году
Фигуристка Алина Загитова: биография и личная жизнь
How to register xbox
Tip 5: Cake in a pan
Thai meat recipe
How to change domain