Old damaged photo RESTORATION & COLORIZATION - [TIMELAPSE]
How to revive the statues in Photoshop
You will need
- Adobe Photoshop;
- file with the image of the statue.
Instruction
Upload an imagestatuesin Adobe Photoshop by pressing Ctrl + O or selecting the "Open ..." item in the File menu. Use the Zoom Tool to zoom in so that it is comfortable to work with the face.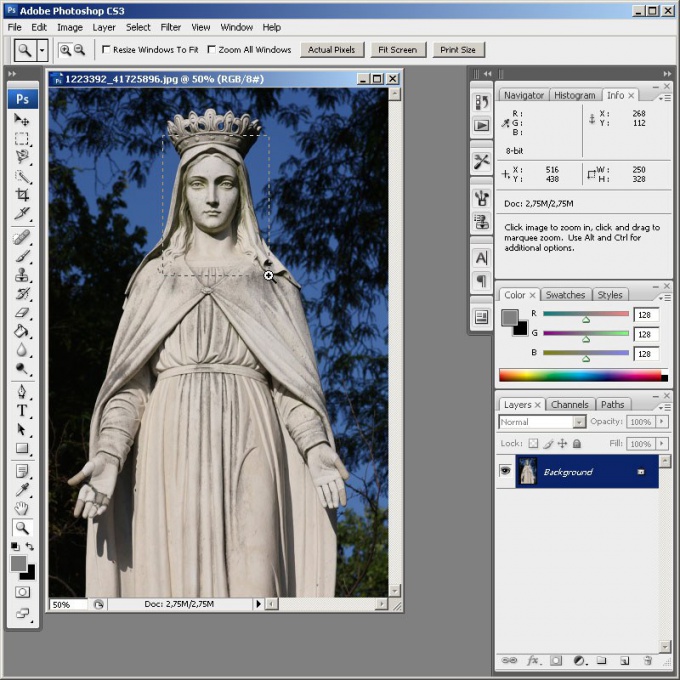 Create a selection around the face and neck (fragments of the image in which a real person, depicted as a statue, would have to have open skin). Use different Lasso tools or the Pen Tool. Exclude from the selection of the eyes and lips. This can be done by applying the same tools while holding down the Alt key. If necessary, adjust the area in the quick mask mode or the menu commands Select.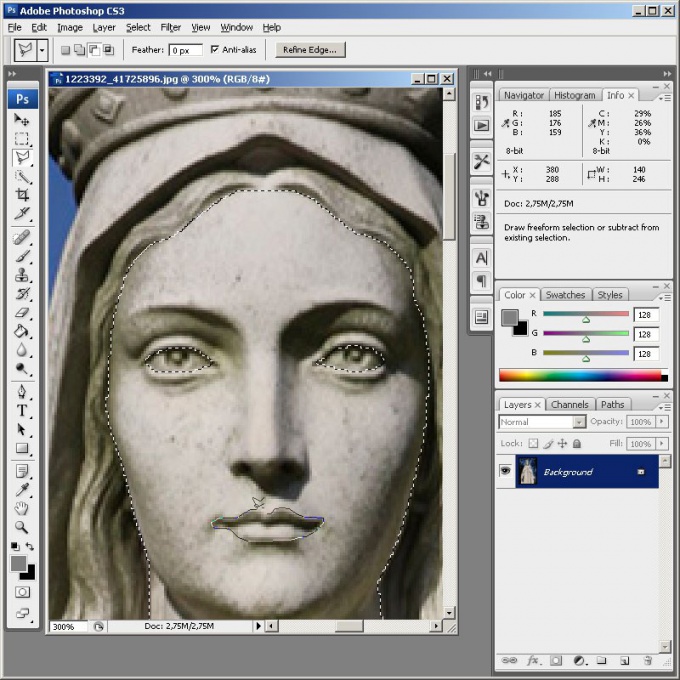 Change the hue of the selected area so that it becomes similar to human skin. Open the Hue / Saturation dialog by selecting the item with the same name in the Adjustments section of the Image menu. Activate the Colorize option. Move the sliders Hue, Saturation, Lightness to get the desired color. Click OK.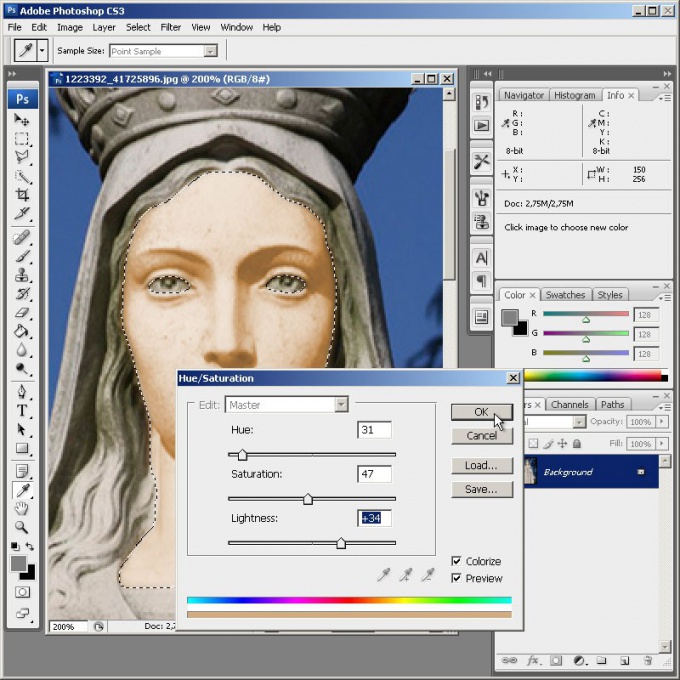 Remove significant defects from facial imagestatues. Use tools like Patch Tool, Healing Brush Tool, Spot Healing Brush Tool.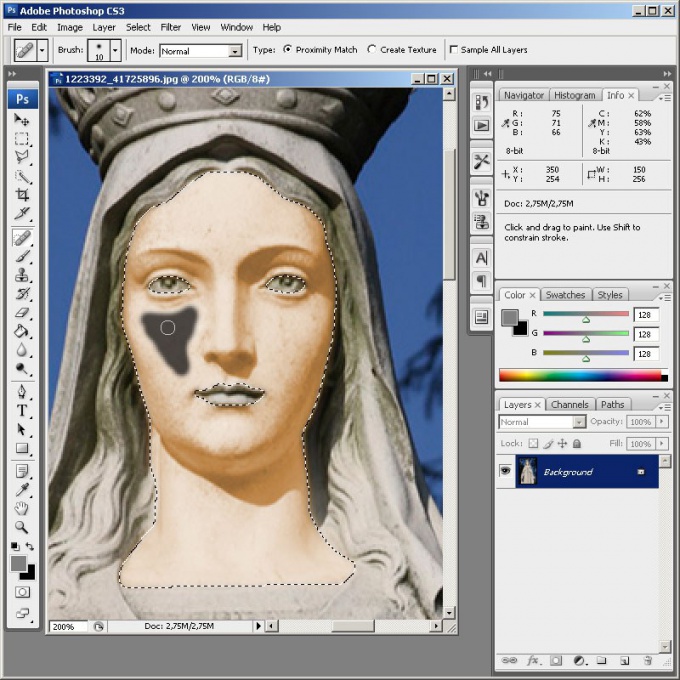 Proceed to a mild correction of facial defects. Press Ctrl + C and Ctrl + V in sequence. A new layer will be created with a copy of the image from the selection area. Press Ctrl + Shift + D to restore the selection. Select Filter, Blur, "Gaussian Blur ..." from the main menu. In the dialog that appears, set the Radius value so that the image becomes quite blurry. Click OK. Change the Opacity parameter in the layers panel to 30-50%.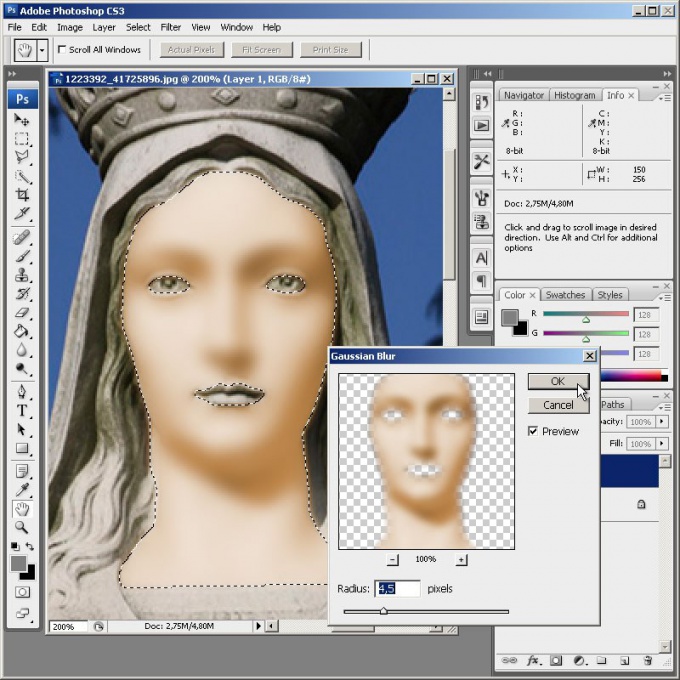 Activate the Eraser Tool. Choose a soft (Hardness 20-25%) brush of a suitable diameter. Navigate through those places the images that need to be made clearer (the area of ​​the eyes, lips, nose, chin). After reaching the desired effect, merge the layers by selecting the Layer and Merge Down items in the menu or by pressing Ctrl + E.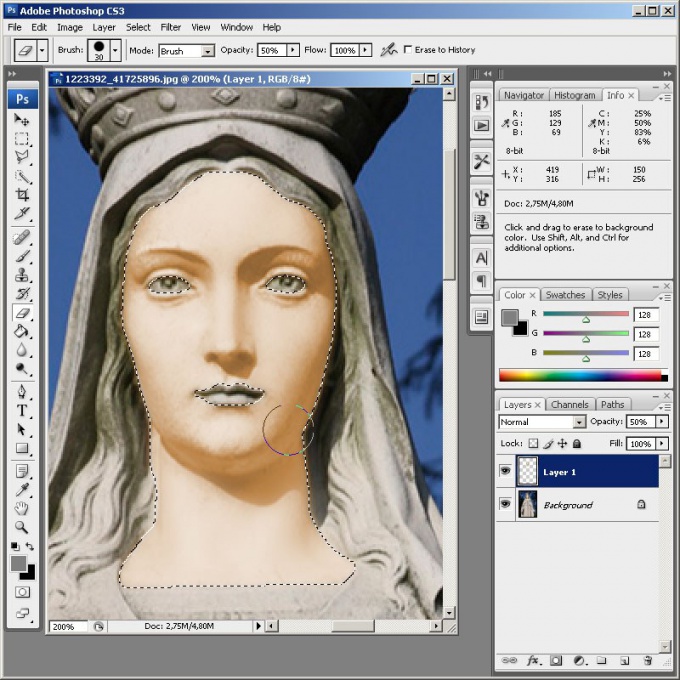 Give your lips a natural shade. Create a selection around them in the same way as it was done in the second step. Perform the third step to obtain the desired color.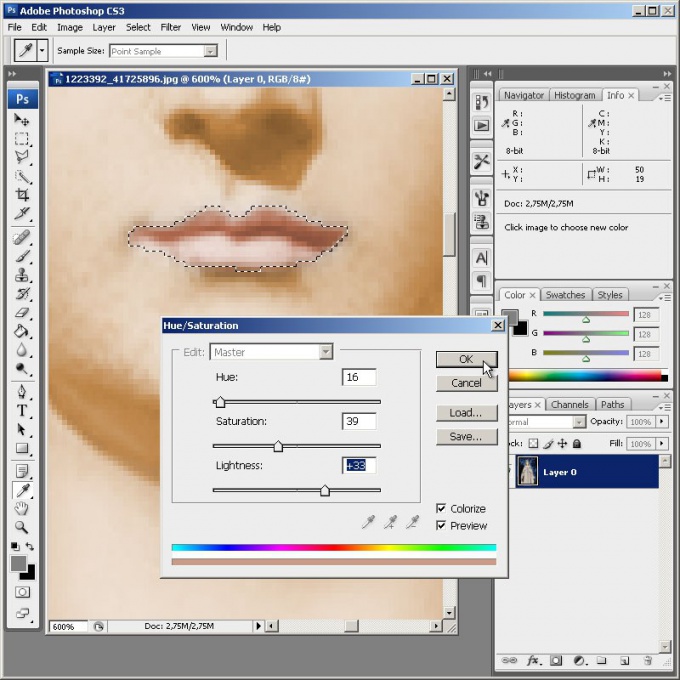 Similarly, lips and process eyes. Select them. Exclude from the area of ​​selection of the iris and pupils (for this it is convenient to use a quick mask). Lighten the cornea in Hue / Saturation mode. Highlight the iris. Give them the color you want.Paint your pupils with a black brush with soft edges.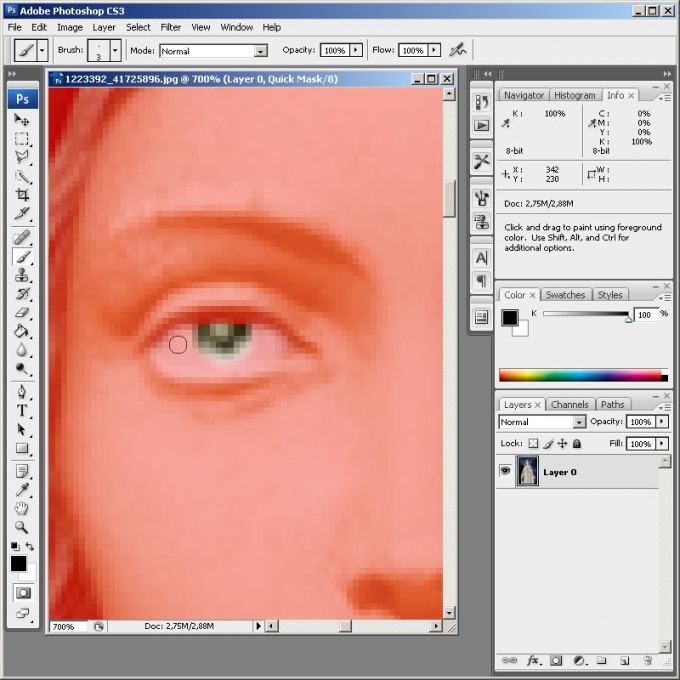 Assess the result of work by viewing the image in different scales. Process other parts as necessary.statues(hands, hair). Save the image to a file by pressing Ctrl + Shift + S.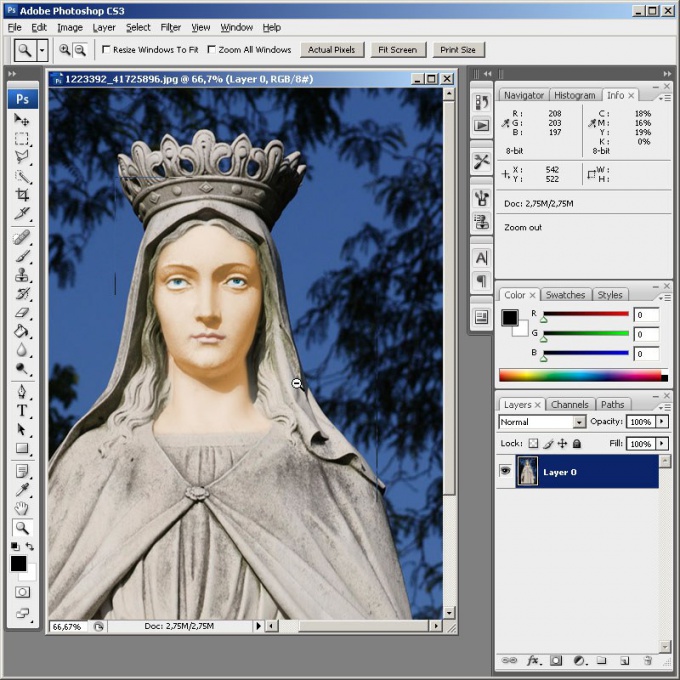 Video: Photoshop Hindi tutorials, episode #3 Reviving a underexposed photo
"The Athlete" (Photoshop Reconstruction)
Related news
How to remove the crack on the glass
Из какого материала изготавливают пуговицы
What does the Museum of all
How to cook kuksu
Почему редеют волосы
How to install flash without administrator rights
What is the lifespan of a domestic dog?
How to open an ultrasound cabinet
Cocoa Muffins with Blueberry and Poppy
How to increase site loading speed