Obsessed with Troll Dolls | My Crazy Obsession
How to Start Collecting Troll Dolls
Four Methods:
Have you ever seen the cute troll dolls from the 60s 70s 80s and 90s?? No they aren't the typical mean trolls but nice kind hearted creatures. Some people find them adorable. Others find them ugly and others simply are annoyed by the little flame design neon haired figures with crinkly faces and big eyes. Have you ever considered collecting them? Let this article help you get the most joy out of collecting these unusual critters.
Steps
Knowing Which Troll Dolls To Buy
Get to Know The Correct history of the Troll Doll.Like many other collectibles the Troll Doll has many different confusing niches. Original Troll Dolls were made in 1959 by a Danish woodcutter and fisherman named Thomas Dam as a Christmas gift for his daughter. They were Good Luck Trolls and the first ones were made of wooden bodies, glass doll eyes and sheep-hair wool for hair these are very high quality and hard to find. He also had a toy store named Dam Things. In the United States these were sold around Halloween 1963 to 1965. This was a huge toy fad during the time period. Norfin (R) Trolls was the name after The E.F.S. Marketing Associates brought the name. Troll dolls were always produced in Europe although the fad disappeared in United States until the 1980's then Hasbro got into the mix creating action figures like Teenage Mutant Ninja Trolls etc. These new dolls are made of plastic.

Search for the brand names.

If you aren't concerned about value go ahead buy the ones you want. Dam and Norfin and Dam things are the trolls that are the most value though trolls that are animals or have two heads are very rare. Any type of Dam Things Lucky Troll is pretty rare as well. There's always a limited edition that is worth lots of money so do your research.

Inspect your dolls for damage and wear and tear. If the doll is more valuable with an uniform make sure that uniform is in tact and not too damaged. Make sure the eyes and other parts of the body on in good shape and the classic rainbow hair is not damaged. Avoid dolls covered with dirt, crayon, markers, sand or scuff marks. Make sure the wood in the originals is not rotten and the glass eyes are on the doll.
Obtaining the Troll Dolls
Shop around different kinds of stores to find the Troll Dolls.

Since Troll Dolls are from the past, one of the only ways to find them is to go to a thrift shop, trade center or antique store. Another trend is some comic stores are starting to sell vintage tool figurines and there's also vintage stores that sell all 40s to 90s stuff Ebay is also a great source to find rare trolls and have a variety of options.

Be selective! Only go after the ones that really capture your heart instead of every model of a troll doll there is. Like all collecting this too can get addictive very quickly.
Storing and Protecting The Trolls
Don't just throw your Trolls in a box lumped together in a single compartment.Their hair will get tangled and they'll bump and bruise each other. Thus making them look worn and rubbing off the facial figures.

Protect your Troll Dolls from harm in a plastic container away from moisture and sunlight.

Get one with compartments like they use to keep rocks and minerals in. You can also display this easily on a wall in a shadow box.

In each compartment have notes about the specific trolls. In a binder and on disk keep the same notes in case the other notes get messed up. This inventory lists will make it easier to retrieve info rather for presenting them to friends or selling them.
Displaying Your Troll Collection
Be selective with which Trolls you display.Don't turn your room or home into a Troll museum. Rotate your collection and even change it up with the seasons or your mood. Let one or two Trolls speak for the entire collection. When someone asks for you to show them the rest you can show them.

Keep your most prized possessions in a special doll case or display them in a shadow box.

This really is only a deep box within a frame with a glass covering you can hang on a wall or set on a shelf

In a shadow box you can get really creative by adding a background and a fairy environment with small artificial plants and cute animal figurines. A spooky background can really set off a Wizard troll to great advantage.

Preserve the original package and tags.If you find one in it's original box, keep it in that original box or take the Troll out and keep the package in safe place. The original packaging will raise the retail value of the Troll inside and collectors go nuts over the original box.
Video: Local Woman With Massive Troll Doll Collection
How to Start Collecting Troll Dolls images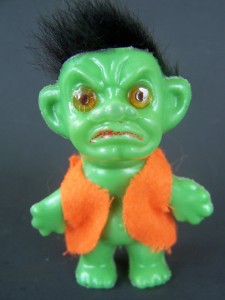 2019 year - How to Start Collecting Troll Dolls pictures
How to Start Collecting Troll Dolls recommend photo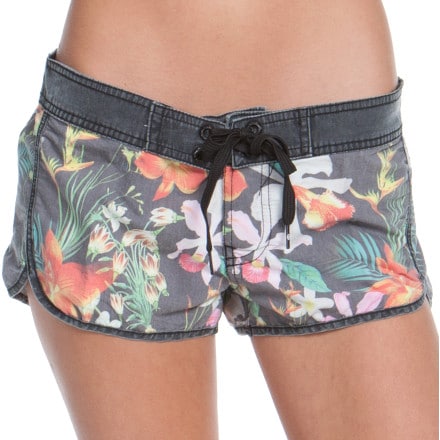 How to Start Collecting Troll Dolls pictures
How to Start Collecting Troll Dolls new picture
images How to Start Collecting Troll Dolls
Watch How to Start Collecting Troll Dolls video
Forum on this topic: How to Start Collecting Troll Dolls, how-to-start-collecting-troll-dolls/ , how-to-start-collecting-troll-dolls/
Related News
How to Sew a Cloth Gift Bag
Best Underwear for Potty Training a Baby
How to Dispose of Furniture
Ed Stafford explains how living wild resets your body
How to Keep Calm on a Roller Coaster
101 Tips for GlowingSkin
5 Surprising Signs You're About to Get a Migraine
Cant Show Olympic Video
The Dead Giveaway of Cheap Shoes
Maple black pepper and bacon Brussels sprouts
Date: 01.12.2018, 09:43 / Views: 84143
---