Fund Planned Parenthood you Anti-Feminist Woman Hater!
How to Support Planned Parenthood
Three Methods:
If you want to support Planned Parenthood, then there are several things that you can do, including making a donation or starting a fundraiser. You can also help to support the organization by clearing up misinformation, sending "thank you" notes to the staff at your local Planned Parenthood, and voting for candidates who will support Planned Parenthood. If you want to find ways to serve Planned Parenthood with your time and talents, then you might consider volunteering as an escort, attending their events, or even applying to work for Planned Parenthood. Whether you find one way or several ways that you can help, you will be offering valuable support to Planned Parenthood.
Steps
Providing Financial Support to Planned Parenthood
Donate to Planned Parenthood.

Giving money to Planned Parenthood is an excellent way to offer your support. Even if you can only donate a small amount, you can make a difference.

You can make a one-time donation or a recurring monthly donation to Planned Parenthood.
You may have to sacrifice something to free up enough money to donate to Planned Parenthood. For example, if you usually spend on coffee every day, then try making your own coffee at home most days and donate the money you save to Planned Parenthood.
Or, if you subscribe to more than one streaming service, then you might cancel one of them and donate the money you save to Planned Parenthood.

Start a fundraising campaign.

If you can't donate, then you can also try to solicit donations for Planned Parenthood with a fundraising campaign. You can set your own goal and use your social media outlets to promote your fundraising campaign. Planned Parenthood even offers tools to help you with your campaign.

Try starting a campaign about a month before your birthday and ask friends and family members to donate to Planned Parenthood instead of giving you gifts.
If you are in college, then you might talk about starting a Planned Parenthood fundraiser with your campus's reproductive rights group.

Purchase some Planned Parenthood gear.

Purchasing and sporting Planned Parenthood gear is another great way to help. By purchasing and wearing Planned Parenthood gear, you will be providing them with some monetary support and also showing the world that you support this organization.

Try sporting a pink shirt that sports the hashtag #StandwithPP to spread the word about supporting Planned Parenthood.
Communicating Your Support for Planned Parenthood
Help friends and family to become informed.

A big part of the reason why some people are so against Planned Parenthood is because of the misinformation that has circulated over the years. While you may not be able to change someone's opinion of Planned Parenthood if their views are already deeply entrenched, you can help to inform people when they make inaccurate claims about Planned Parenthood.

For example, if you hear a friend or family member say something like, "Planned Parenthood only offers abortions," then you could point out that Planned Parenthood only provides a small number of abortions every year to about 3% of its patients. Most of the services they provide are preventative, such as contraception, STD testing, breast exams, and pap smears.
Learn as much as you can about the services that Planned Parenthood Provides so that you can correct misinformation whenever you hear it. Try to stay up to date on Planned Parenthood news by checking their website often and Googling them once per week to check for new stories.

Follow Planned Parenthood on social media.

Most local chapters of Planned Parenthood are on Facebook and/or Twitter, so look up your local chapter and follow them.By following your local chapter, you can stay up to date on their events, news, and other relevant information.

You can also change your profile picture using a pink Planned Parenthood frame to indicate to your friends on Facebook and Twitter that you are a supporter of Planned Parenthood.
You can also stay up to date on Planned Parenthood news by texting "Stand with PP" to 69866.

Thank your local Planned Parenthood branch.

Whether you are a patient or not, you can help to encourage your local Planned Parenthood's staff by writing a "thank you" note to them. You can send "thank you" notes to the doctors, nurses, and other staff at your local PP.

Try writing something like, "Dear Dr. Jones, Thank you for taking the time to listen to me and answer my questions during my appointment with me last week. I appreciate it so much, and I feel much more informed about how to keep myself healthy. Everyone at the Planned Parenthood office was so kind and helpful. I am so glad that I came to your office for help! Sincerely, ____"
Or, if you just want to send your supportive thoughts to an office you have never visited before, then you might write something like, "Dear Planned Parenthood Staff, Thank you for providing the information, care, and services that you do! I have met many people who would be lost without your help! You are all amazing human beings! Best, ____"

Sign petitions.

Planned Parenthood is often attacked by pro-life activists, and sometimes petitions circulate where people are encouraged to sign if they would support a plan to defund Planned Parenthood. However, you can also sign petitions that show your support for Planned Parenthood.

Try signing Planned Parenthood's petition to get started.
Be on the lookout for other petitions that are in support of Planned Parenthood.

Use your vote.

It is important to be informed no matter what is on the ballot. To ensure that you are making informed decisions when you vote in upcoming elections, do your research on each of the candidates before you hit the polls and vote for candidates and initiatives that will support Planned Parenthood.

Look for candidates who support women's health initiatives and programs like Planned Parenthood, or who openly support Planned Parenthood.
Steer clear of candidates who oppose programs like Planned Parenthood or who openly condemn Planned Parenthood.

Write, email, or call your elected officials.

Even if your elected officials do not support Planned Parenthood, you can write them to let them know that you do. Send letters, send emails, or call your elected officials to let them know that you support Planned Parenthood and you want them to do the same.

Try writing or saying something like, "Hi, my name is ____ and I am one of your constituents. I am writing/calling to tell you that I support Planned Parenthood and I hope that you will as well."
Getting Involved With Planned Parenthood
Volunteer to be an escort.

Pro-life protesters often camp outside of Planned Parenthood clinics, which makes it difficult and intimidating for people to find their way into the building and access the care they need. You can help these people access the healthcare professionals in the Planned Parenthood building by volunteering to be an escort. Escorts usually meet the patients at an arranged time and place and lead them into the building.

If becoming an escort interests you, then call your local Planned Parenthood branch and ask how you can become an escort.
Keep in mind that as an escort, you may become the target of pro-life protesters, so you must be willing to endure some shouting and harassment. If this does not sound like something you can handle, then this might not be the best way for you to get involved.

Attend Planned Parenthood events.

Your local chapter of Planned Parenthood might host events that you can get involved in. Try to stay abreast of what they have planned and attend them to show your support. You might also offer to help out with the event if they are looking for volunteers.

Check your local Planned Parenthood's website for information about any upcoming events.
For example, if your local Planned Parenthood is putting on a talk by a guest speaker, then you might offer to set up chairs before the event.

Apply to work for Planned Parenthood.

If you want to get involved in an even bigger way, then you might consider working for Planned Parenthood.Local Planned Parenthood chapters hire doctors and nurses to work in their clinics, along with support staff to work at the front desk. Or, you might consider working for Planned Parenthood as an accountant, call center representative, or grassroots organizer.

You can search for jobs with Planned Parenthood at
Community Q&A
Question

I'm 16, can I get an abortion without my parents knowing?

wikiHow Contributor

Community Answer

Yes, you can obtain an abortion without your parent's consent if you go to Planned Parenthood. They offer services at reduced rates for those in need (like you) and if you normally need your parent's consent in your state, there are ways to get a judge's consent.
Ask a Question
200 characters left
Include your email address to get a message when this question is answered.
Video: I Support Planned Parenthood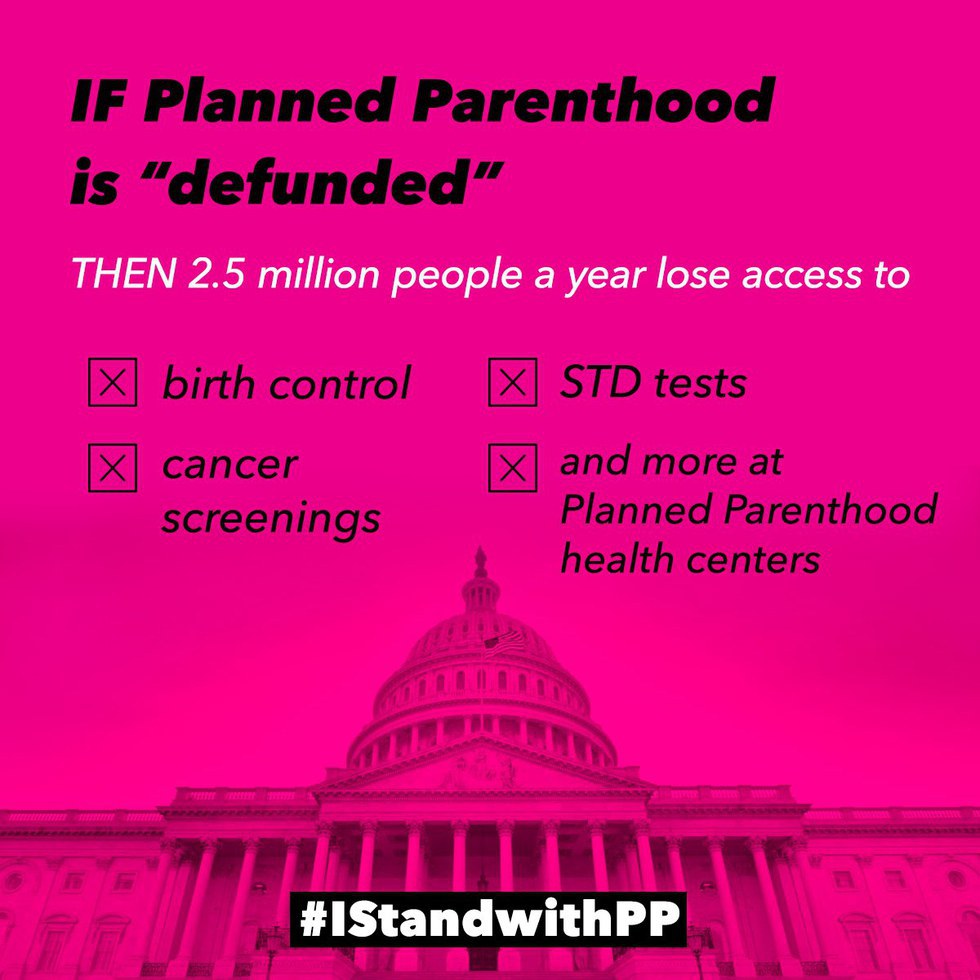 How to Support Planned Parenthood images
2019 year - How to Support Planned Parenthood pictures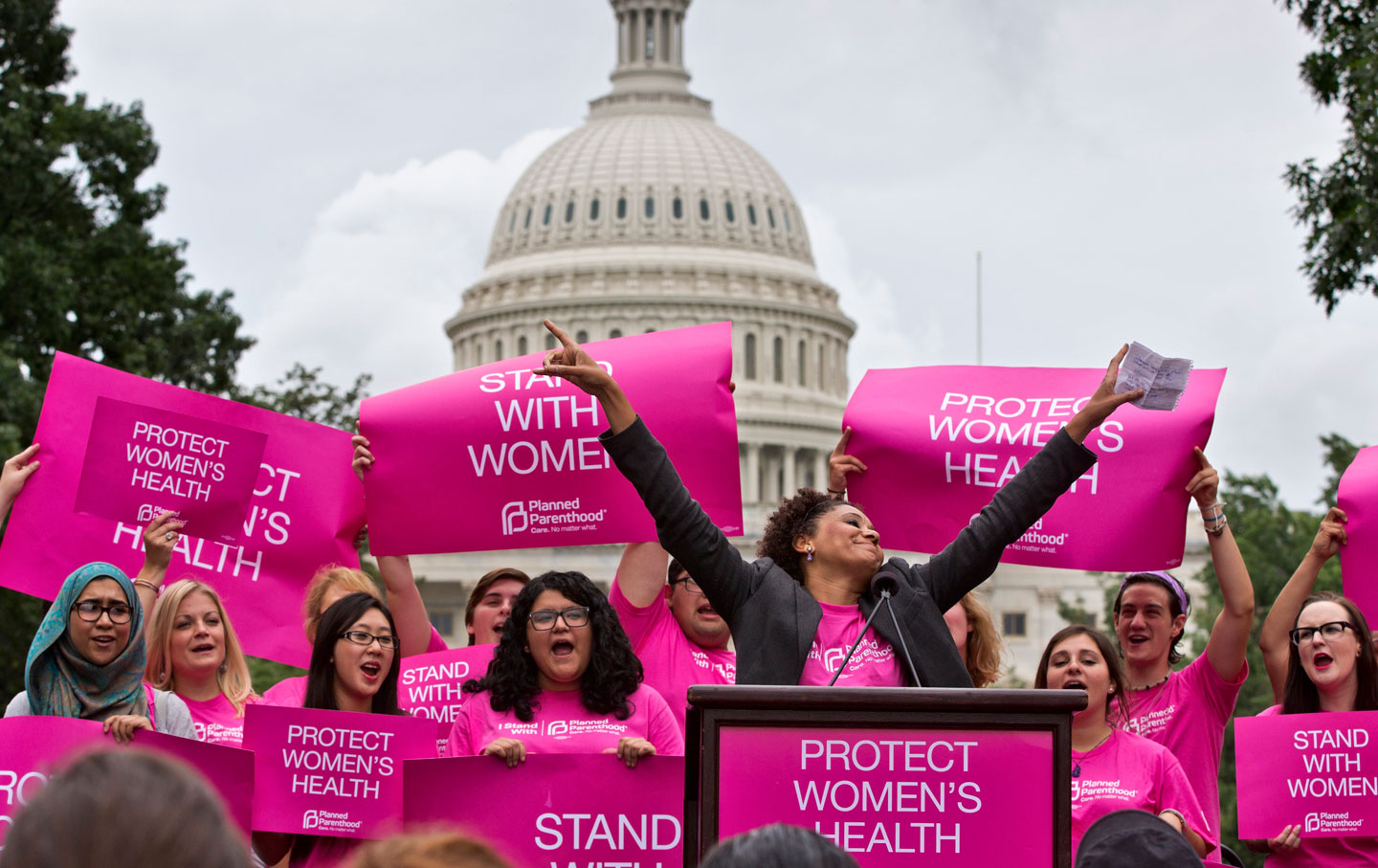 How to Support Planned Parenthood advise photo
How to Support Planned Parenthood foto
How to Support Planned Parenthood new pictures
images How to Support Planned Parenthood
Watch How to Support Planned Parenthood video
Forum on this topic: How to Support Planned Parenthood, how-to-support-planned-parenthood/ , how-to-support-planned-parenthood/
Related News
Watch Man Repeller Dole Out Free Advice in an NYC Park
18 Things You Need to Know Before Eating Cadbury Creme Eggs
Which State Has Jurisdiction in Grandparent Visitation Cases
How to Deal With a Spouses Previous Marriage
Stage IV Melanoma Diagnosis: 5 Common Questions
Theres No Point Taking a Bath Unless You Do It Right—Heres How
How to Make BBQ Powder
How to Care for an Oral Piercing
More Than 1 in 10 Pilots Suffer From Depression, Study Finds
8 Uses For Birth Control That Have Nothing To Do With Preventing Pregnancy
Student Loans: Are they Worth It
30 Minute Treadmill Workout to Help you Bust Boredom
Emma Stone Mila Kunis' Hairstylist Talks Frizz-FreeCurls
26 Genius Ways to Use Apple Cider Vinegar
Tag: Hair Straightening Products
Date: 03.12.2018, 03:07 / Views: 75154
---