Metabolic Syndrome: A Risky Diagnosis
How to Tell if You Have Metabolic Syndrome
Three Methods:
Metabolic syndrome is a name given to a specific group of risk factors that increase the chances of developing Type II diabetes, heart disease, or having a stroke. These risk factors can cause serious health problems by themselves and lead to larger issues down the road. If you're concerned you may have metabolic syndrome, be sure to diagnose metabolic syndrome, treat the disease, and know your likelihood of getting it. Being diagnosed with metabolic syndrome may not be great, but it's better to take care of these risk factors to avoid larger complications in the future.
Steps
Diagnosing Metabolic Syndrome
Measure your waistline.

If you have a large waistline, it can be a risk factor for metabolic syndrome. While a large waistline may often depend upon your height, there are some measurements which will usually tell you if you are at risk for metabolic syndrome.

For men, a waistline over 40 inches (100 cm) can be a risk factor for metabolic syndrome. A waistline over 35 inches (88.9 cm) is a risk for women.
Waist circumference does have a number of problems a predictor of metabolic syndrome, including ethnic differences and height. While it can be a risk factor, it should not be the only one to pay attention to for metabolic syndrome.

Check your blood pressure to see if it's high.

High blood pressure is another risk factor for metabolic syndrome. If you're blood pressure is consistently at a high level, you may be at risk.

Systolic blood over 130 mm Hg or more puts you at risk for metabolic syndrome. This is the top number if you are taking your own blood pressure or using a blood pressure machine.
Diastolic blood pressure over 85 mm HG or more is also a risk for metabolic syndrome. This is the bottom number when you are taking your blood pressure.

Check your good and bad cholesterol levels.

Cholesterol levels are important indicators of potentially health difficulties, including metabolic syndrome. Too much bad cholesterol, as well as not enough good cholesterol, can both be bad for your health.

The good cholesterol in your blood is high-density lipoprotein or HDL cholesterol. If this level is low, which generally means under 40 mg/Dl, then it can be a potential risk factor.
Bad cholesterol, or low-density lipoprotein (LDL), can cause plaque build-up in your blood and heart. LDL levels from 160-190 mg/Dl are usually a sign of high cholesterol levels.

See if your blood sugar is consistently high or low.

If your blood sugar is often too high or too low, this can be a sign of metabolic syndrome. It can also be a sign of pre-diabetes or even diabetes itself.

High blood sugar is called hyperglycemia. If it's over 240, then your blood sugar is very high. An ideal range is usually 150 at the most after meals.
Low blood sugar is called hypoglycemia. Blood sugar levels under 70 are too low and can be a problem.

Check your triglyceride levels.

Triglycerides are fats that are in your blood left over after you've converted calories into energy. Testing is usually included in standard cholesterol testing, also called a lipid panel.

Triglyceride levels can vary throughout the day. However, less than 150 mg/Dl is the normal level for triglycerides.
If your triglyceride is over 150 and up to 500, then you may have an issue with your triglyceride level. This can lead to serious health problems, including heart disease and stroke.
Knowing the Likelihood of Getting Metabolic Syndrome
Know that obesity can contribute to metabolic syndrome.

If you are overweight, then you are more likely to get metabolic syndrome. Excessive weight can lead to a variety of health conditions that are risk factors for metabolic syndrome.

Obesity can increase your likelihood of getting metabolic syndrome. This is especially true if your excess weight is in the abdomen.
Being overweight is often linked to high blood pressure and cholesterol levels. While this is not always true, they are often linked together.

Be aware of the risk from diabetes.

If you are diabetic, even from a young age, you may get metabolic syndrome. Any difficulties with insulin resistance can lead to high or low blood sugar issues.

Type 2 diabetes means you often have high levels of blood sugar. This is usually linked to your diet, but not always.
Type 1 diabetes usually means you have low levels of blood sugar. It can also lead to problems if insulin is not properly injected by the diabetic.

Understand that gender may make you more likely to develop metabolic syndrome.

Men are generally more likely to get metabolic syndrome. While this may be due to diet or other genetic factors, men are generally diagnosed with metabolic syndrome more often than women.

It may be the case that the average diet of men is more likely to include higher fat and higher calorie foods. These foods can lead to many of the risk factors that lead to metabolic syndrome.

Know that Caucasian and Hispanic people are more at risk for metabolic syndrome.

In the United States, white men are more likely to be diagnosed with metabolic syndrome than non-white men. Additionally, Hispanic women are more likely to be diagnosed than white or non-white women.

While ethnic factors may also be linked to issues of socioeconomic status or access, it's important to note that Caucasian men are susceptible to metabolic syndrome. As with the case with men in general, this may be because of their diet rather than their gender or ethnicity.
Treating Metabolic Syndrome
Change your eating habits.

If you are diagnosed with metabolic syndrome, you will need to change what and how much you eat. Choosing different foods in different quantities is a great way to lower your risk factors, including blood pressure, cholesterol, and your waistline.

Eat more fish, fruits, vegetables, and whole grain foods. Additionally, you'll want to limit your consumption of red meat, oils, sodium, and sugar.
Eating less is also important, especially if you're overweight. Depending on your age, men should eat roughly 1,800 calories per day, whereas women should eat roughly 14,000 calories per day.

Keep a healthy weight.

Since waist circumference is a risk factor for metabolic syndrome, you may be overweight if you are diagnosed with metabolic syndrome. Losing body fat is important part of treating your illness.

Weight loss can help to lower your blood pressure and cholesterol levels as well. A loss of 5%-10% of your body mass can be a good way to get healthier.
Make sure you are not starving yourself when trying to lose weight. Excessive weight loss or not eating enough can mess your metabolism and cause a different set of problems for your health.

Increase your physical activity.

Daily exercise is a great way to treat metabolic syndrome. Just a little exercise daily can drastically decrease your risk factors for metabolic syndrome.

Try to exercise roughly 30 minutes per day 3-4 days a week. Your exercise can be as simple as walking around your neighborhood.
Make sure not to overdo exercise when you're starting out. It's important to not injure yourself, but instead to take it slowly.

Manage your stress level.

Stress can increase your blood pressure and cause unhealthy eating habits. While exercise can help you to manage your stress level, it's also important to recognize ways you can reduce stress on your own.

Being physically active can help you to keep your stress level low. Going for a walk or a run can help you to work off excess stress.
You may also want to change your lifestyle or work habits to reduce your stress level. Saying no more often at work or learning how to express your emotions better can help you to become less stressed at work or at home.

Don't smoke and/or drink alcohol excessively.

Smoking can increase your blood pressure and risk for heart disease. Additionally, excessive drinking of alcohol adds additional calories to your diet and can be detrimental to your body over the long term.

Smoking can cause difficulties with lipid production, as well as sugar intake. Cutting out smoking entirely is a good way to mitigate your risk factors for metabolic syndrome.
Excessive intake of alcohol can be potentially damaging to your heart due to weight gain as well as excess strain. While a few alcoholic drinks can actually be useful to your heart, too much alcohol consumption can often be quite bad.

Take medication if necessary.

If changes in diet and lifestyle do not work, you may need to take medication for your metabolic syndrome. For the most part, these medications will help you to manage the specific risk factors associated with the illness.

Insulin and insulin-agents may be useful, especially if you do have diabetes. These will help to keep your blood sugar in a healthier range.
Statin therapy and even aspirin can be useful in reducing your risk for cardiovascular disease. These can help to lower your blood pressure and keep your cholesterol and triglyceride levels healthier.
Video: Reignite Your Metabolism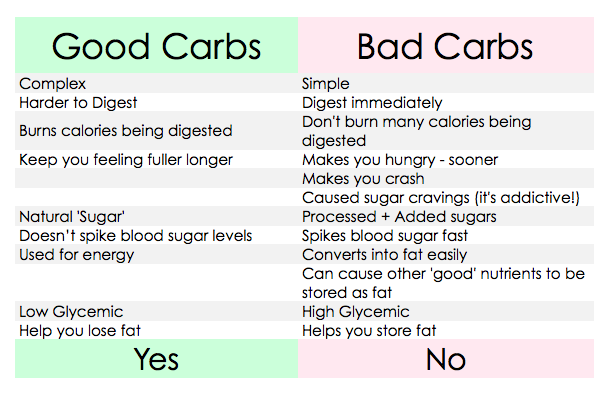 How to Tell if You Have Metabolic Syndrome images
2019 year - How to Tell if You Have Metabolic Syndrome pictures
How to Tell if You Have Metabolic Syndrome advise photo
How to Tell if You Have Metabolic Syndrome pics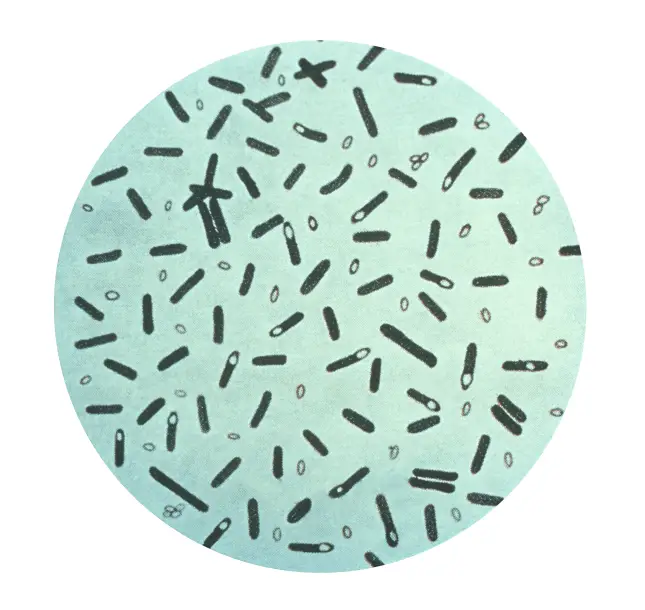 How to Tell if You Have Metabolic Syndrome new pictures
images How to Tell if You Have Metabolic Syndrome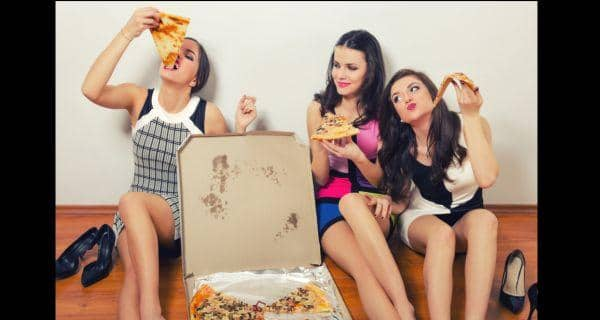 Watch How to Tell if You Have Metabolic Syndrome video
Forum on this topic: How to Tell if You Have Metabolic , how-to-tell-if-you-have-metabolic/ , how-to-tell-if-you-have-metabolic/
Related News
A Nutritionist Says This Is the Worst Dairy Alternative
Retin-A Reviews
I Was Forced to Get Pregnant
Fifty Shades Of Grey Movie: EL James Talks Talented' Director
The BEST Product to Prep Just-Washed Hair for a Braid
Juice Recipes for Clear and Smooth Skin
One Pot Recipes
Tretinoin
An Unsuspecting Mom Took Her Dog to A Furry Convention Thinking It Was An Event for Pets
Pet Care 101: Clipping Your Dogs Nails
Don't Just Make Money, Watch It Grow
Procrastinators Panic as TurboTax Site Goes Down Before Filing Deadline
Date: 06.12.2018, 15:01 / Views: 63273
---