What are allergy shots and how do they work?
Kenalog

Reviews
people have reviewed this drug
Tips for Good Reviews
SHOW:
3 Stars
Posted 7 months ago (4/20/2018)
Rated
Kenalog

for Dermatitis

Report

I use the drug given by the recommendation by my dermatologist. It worked slightly. Now, it has turned me into a eating machine. Im only 18 and I have a problem with keloids. Im 6 foot 3. Before Kenalog, I was at like 230lbs. Now I am in obese class 1 at a weight of 253.2 lbs. I cannot stop eating and always crave sweets. I have a flabby belly. The drug is okay but I would not solely depend on it. I have more stretchmarks now on my belly. My belly is getting bigger and bigger. I may stick with the drug to help me gain weight. I kniw weight gain is a side effect of kenalog 40

Report
1 Stars
Posted 14 months ago (10/4/2017)
Rated
Kenalog

for Chronic fatigue syndrome (CFS; CFIDS; M.E.)

Report

We used this on our infant son to control his eczema. This medication will more than likely clear you up. So you will think it is the answer. Eventually it will stop working because the skin becomes dependent on the drug to stay clear. Don't use this to maintenance your eczema. If you stop using it your eczema will come back way worse and you will have a horrible withdrawal with 24 hour itch and many more that are too many to list. The recovery has taken almost 2 years from my son. He is no much better now that he gave up all drugs to control his eczema. I beg you not to use this on a child EVER! It has side effects that are not understood by the doctors.

Report
1 Stars
Posted 16 months ago (8/6/2017)
Rated
Kenalog

for Back pain- chronic

Report

This stuff is horrible. It made me an eating machine. I gained 30 lbs in a few months. I got giant purple stretch marks all over my now huge belly. My gut hangs down like a bag of sand. It has changed the whole shape of my body. I can't lose the weight no matter what I do. The stress it caused me and the weight gain and stretch marks were definitely not worth the marginal results. Stay away from this steroid drug

Report
3 Stars
Posted 17 months ago (6/25/2017)
Rated
Kenalog

for Eczema

Report

It is very slow. But at least it works

Report
1 Stars
Posted 18 months ago (5/24/2017)
Rated
Kenalog

for Multiple sclerosis - Secondary progressive (SPMS)

Report

This medicine has tested me to my limits. Severe anxiety, depression, paranoia, indigestion, dizziness, trouble sleeping, appetite changes, soreness, hallucinations, high blood pressure, severe migraines. Not to mention a painful injection site. Please consult your doctor about these AWFUL side effects before taking it.

Report
1 Stars
Posted 26 months ago (9/7/2016)
Rated
Kenalog

for Chronic fatigue syndrome (CFS; CFIDS; M.E.)

Report

Absolutely horrible. I am in day 13 and still feel the side effects. I have been cramping in my stomach for 2 weeks. It is horrible as it messes up your hormones and causes too much cortisol which is your fight or flight response...it caused me insomnia, shaking uncontrollably, huge under the skin pumples ( so painful), hallucinations, hives, restlessness, cramping in legs and the list goes on. Do not take!

Report
5 Stars
Posted 72 months ago (11/23/2012)
Rated
Kenalog

for Fibromyalgia syndrome (FMS)

Report

For fibromyalgia, I have had Kenalog injected into my hip muscle (my doctor calls it a systemic injection). It usually takes 1 week or so to take full effect, but it gives me almost complete relief from symptoms for 2-3 months. The doctor will not give it any closer together than 3 months. This is the only treatment or medication that has helped me. I feel like I have my life back!!!!!

Report
2.5 Stars
Posted 147 months ago (9/4/2006)
Rated
Kenalog

for Chronic fatigue syndrome (CFS; CFIDS; M.E.)

Report

Powerful With Drawbacks If like me, your CFS is accompanied by the feeling of not getting enough oxygen, then you might notice an energy bump after a shot of Kenalog or some other steriod (this is just a theory on my part based on experience), but I don't think it is worth taking the drug for this. I first was given Kenalog shots because of a severe case of uticaria. Then, a doctor tried it to arrest my reaction to paint fumes (I have MCS and get severe flu like symptoms to VOCs). I thought I had found a miracle cure for the symptoms (in case of an accidental exposure...with avoidance the only cure). Then, once when I was recovering from a virus and having my usual hyper-reactive lung problem (which follows a virus or flu-like bout) and also feeling very very tired, I was exposed to paint (at the doctor's office of all places) and got the shot--that's when I noticed that I could breathe and I felt like I had a lot more energy. Because of the downsides to steriods, it's not a permanent fix (it may not even be a temporary energy fix for someone who is terribly ill with CFS). I decided (because of the downsides and the possibility of long-term effects, which I had to educate myself about, as no doctor was taking on that task) to never take any steroids again unless it were absolutely necessary. (For example, before making this decision, I was hit by a car and steriods were the only thing that calmed the inflamation enough so I could get up on crutches and get moving again. If I suffered another injury like that again and steriods were the only solution, I'd give it a try, but only after exhausting all other possibilities.)

Report
0.5 Stars
Posted 147 months ago (8/24/2006)
Rated
Kenalog

for Osteoarthritis

Report

Don''t Bother My rheumatologist gave me a shot of Kenalog last year for the pain and it didn't do diddly-squat, except make me gain about 6 pounds...

Report
1 Stars
Posted 147 months ago (8/16/2006)
Rated
Kenalog

for Fibromyalgia syndrome (FMS)

Report

Terrible!!! My rheumatologist gave me one injection of this one time - said it would help with the bad pain due to rain & humidity. It did NOT help at all. Actually, made my pain worse AND made me gain some weight & I couldn't lose it! The problem was the medication would last SIX WEEKS! Never again!!!

Report
0.5 Stars
Posted 149 months ago (6/25/2006)
Rated
Kenalog

for Herniated discs

Report

Horrific! Never let anyone tell you these epidural shots work. They don't. The side effects from the steroids are terrible, I have had a bloated, crampy stomach for 3-4 weeks, insomnia, rapid pulse and heartbeat, delayed wound healing, and my wonderful physician did not tell me about the photosensitivity. Sunburned so bad, 6-19-2006. DON'T HAVE ONE. THEY DON'T WORK!

Report
3.5 Stars
Posted 154 months ago (1/21/2006)
Rated
Kenalog

for Fibromyalgia syndrome (FMS)

Report

Kenalog injections I had two injections within a week apart from each other for Sacroiliac joint dysfunction in my hips. They worked for three months! and the pain i have when it returned was noticibly less. The cost was alot but worth it i think!

Report
4.5 Stars
Posted 159 months ago (8/28/2005)
Rated
Kenalog

for Psoriasis

Report

Kenalog Spray I have used this on my scalp P, it was very effective in about a week using twice per day along with Fluocinonide topical solution 0.05% occluded every night. Very non evasive. Easy to put on the scalp. Doesn't mess up your hair. Then just once or twice a week for maintenance

Report
1.5 Stars
Posted 167 months ago (12/19/2004)
Rated
Kenalog

for Chronic fatigue syndrome (CFS; CFIDS; M.E.)

Report

Kenalog I have been battling chronic fatigue for a year and took this shot to try to help with some leg pain. I noticed a mild shot of energy from the shot but very temporary and a great deal of difficulty falling asleep after this. I can say this was no help for my fatigue.

Report
1 Stars
Posted 167 months ago (12/19/2004)
Rated
Kenalog

for Osteoarthritis

Report

Kenalog My Dr. wanted to experiment with Kenalog so he shot it into my hip joint. I have a very slight bi later slipped capital femoral epiphyis condition. But thankfully little arthitis and pain down the sides of my legs. Well we discovered that my pain was not from a bone spur or arthitis as the kenalog did nothing for it. It kept me up for the next 30 hours straight. But that is unlikely to happen to you as I have a lot of sleeping problems. If you have an arthritic condition and you have tried everything else. This could be a huge painsaver. But if your pain is not arthritis. Not worth taking it!!

Report
2.5 Stars
Posted 177 months ago (2/12/2004)
Rated
Kenalog

for Herniated discs

Report

Epidural injections: DON'T DO IT! I received two injections as an outpatient at a hospital (each one week apart). The dosage I indicated above is misleading, because there was nothing to check for spinal area injections. I developed Cushing's Syndrome within three weeks of the second injection. Extreme hunger, fatigue, elevated blood pressure, an ugly "moon face" and adrenal imbalances that left me out of control. With the long half life of Kenalog, I have no idea how long I will be living with Cushing's, the 10 lbs of water retention and this ridiculous moon face. I should have stayed on Darvocet.

Report
About Drugs A-Z
Drugs A-Z provides drug information from Everyday Health and our partners, as well as ratings from our members, all in one place. Cerner Multum™ provides the data within some of the Basics, Side Effects, Interactions, and Dosage tabs. The information within the Reviews and FAQ tabs is proprietary to Everyday Health.
You can browse Drugs A-Z for a specific prescription or over-the-counter drug or look up drugs based on your specific condition. This information is for educational purposes only, and not meant to provide medical advice, treatment, or diagnosis. Remember to always consult your physician or health care provider before starting, stopping, or altering a treatment or health care regimen.
Every effort has been made to ensure that the information provided by on this page is accurate, up-to-date, and complete, but no guarantee is made to that effect. Drug information contained herein may be time sensitive. The information on this page has been compiled for use by healthcare practitioners and consumers in the United States and therefore neither Everyday Health or its licensor warrant that uses outside of the United States are appropriate, unless specifically indicated otherwise. Neither Everyday Health nor its licensors endorse drugs, diagnose patients or recommend therapy. The drug information above is an informational resource designed to assist licensed healthcare practitioners in caring for their patients and/or to serve consumers viewing this service as a supplement to, and not a substitute for, the expertise, skill, knowledge and judgment of healthcare practitioners. The absence of a warning for a given drug or drug combination in no way should be construed to indicate that the drug or combination is safe, effective or appropriate for any given patient. Neither Everyday Health nor its licensor assume any responsibility for any aspect of healthcare administered with the aid of the information provided. The information contained herein is not intended to cover all possible uses, directions, precautions, warnings, drug interactions, allergic reactions, or adverse effects. If you have any questions about the drugs you are taking, check with your doctor, nurse or pharmacist.
Video: silver nitrate 'burning' of a canker sore
Kenalog Reviews images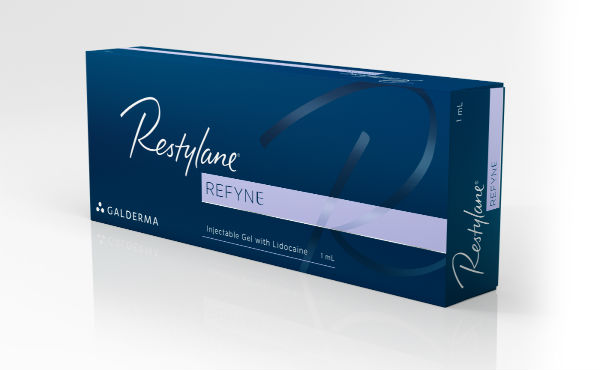 2019 year - Kenalog Reviews pictures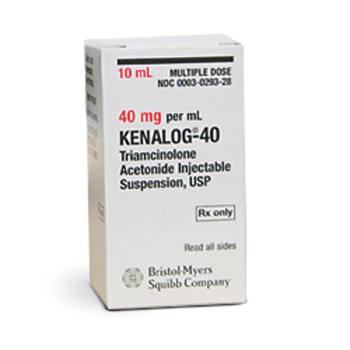 Kenalog Reviews recommendations photo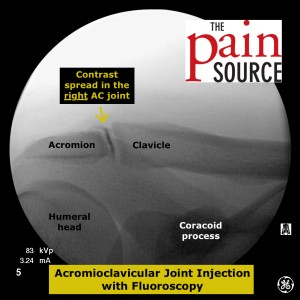 Kenalog Reviews pics
Kenalog Reviews new images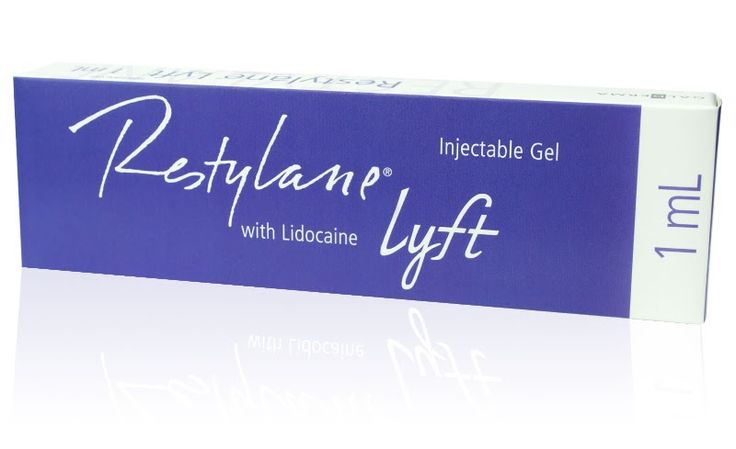 pictures Kenalog Reviews
Watch Kenalog Reviews video
Communication on this topic: Kenalog Reviews, kenalog-reviews/ , kenalog-reviews/
Related News
The 6 Best Fitness Tracker Tips for Losing Weight
How to Donate Plasma
How to Lose 10 Pounds in a Month
Skincare 101: Fighting Fine Lines and Wrinkles
How to celebrate Halloween this year
El Chapo trial: Mexican presidents accused of taking cartel bribes
Celebrities With French Pedicures
This Woman Completely Transformed Her Laundry Room Using Dollar Tree Products
How to Deal with Rejection of Your Music
The 1 Percent Principle: The Foolproof Way to Reach Your Goals
Cosplay
Date: 01.12.2018, 12:57 / Views: 64564
---