Best DVD Burning Software
What program burns to DVD
Free products

If you need to write data to an optical disk as soon as possible and without any extra effort, for example, save a system image for recovery or make a backup, then the standard Windows tool is best for you. It is built into the "Explorer", you do not have to install anything extra. Simply insert a blank DVD into the drive and select "Burn Disc" in the window that opens. In the "Explorer" of Windows 8, this can be done using the toolbar at the top. Select the "Manage" tab, and then "Write to disk".
If you still want to use third-party software, then, first of all, pay attention to the ImgBurn program. This is a free utility that is easy to use and will suit the user of any level. With ImgBurn, you can not only burn audio CDs of any format, DVD discs from video, but also create an image (iso) from files on a computer or network, check discs for readability, and also manage the drive from the program (open and close).The option DVDInfoPro, provided for a fee, will analyze and display the burning process of the disc, including the level of buffering and recording speed.
Another free popular disc burning software is InfraRecorder. The capabilities of the program are almost the same as those of ImgBurn. It has a simple interface, but unlike ImgBurn it does not support Blu-ray and HD-DVD discs. It is worth trying both programs and choosing the one that suits your preferences.

Paid solutions

One of the most popular paid recording software for advanced users is Nero Burning ROM. It has various features: you can create and burn disc images, copy audio CDs and convert music to the format that suits you. In addition, Nero protects your data with a password, and a special recording technology prevents read errors on scratched and worn discs. The program offers some unique options that attract users. When burning a disc in Nero Burning ROM, you can configure the playback of a specific file after inserting the DVD into the drive. Large files that do not fit on one media can be divided into several parts and the most efficient use of free space on disks.
Another powerful disc burning software is Ashampoo Burning Studio. In addition to standard features, it supports encryption, allows you to create covers and booklets, and also provides the ability to back up data from your mobile devices. Video: How to burn a CD/DVD in Windows 10 ,8,7 Using Windows Default CD/DVD Burning Program 2018

TOP 3 BEST FREE DVD BURNING SOFTWARE FOR 2017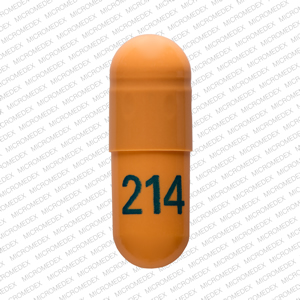 Related news
Makeup Secrets for a Photo Session: Makeup Artist Tips
What color is the beige color in the interior
Why did Barclays resign?
Как откачать воду из колодца в 2019 году
Sauerkraut-three days
Совет 4: Хозяйство Колумбии: основные сведения
Cellulite - methods of struggle and ways of masking
What hockey arenas are the most spacious